On an ordinary day in December, things at Simpals office were following a fixed routine: coffee ☕️ was getting made, tasks were being set, plans were being planned. But at the same time, the company was going through the most important assessment in its history: ISO 9001:2015 and ISO 27001:2008 certification.
We shall quickly explain what hides behind these sophisticated abbreviations for those who might not know it.
The ISO 9001:2015 is an international management system standard, which helps assess the quality of the workflow management. Generally speaking, some know-it-all guys once thought that so and so is the correct and effective way a company should work (which has become a standard), and for this reason, all companies have to comply with these standards. Well, as it turned out, our company also corresponds to them! 🙂
So, the ISO 9001:2015 standard indicates that the company is customer-oriented, has a decent partnership potential status and is constantly developing the production, in accordance with continuous modernization and evolution of working processes. Besides, there is an ongoing analytical monitoring, which aims for the improvement of the production and personnel infrastructure.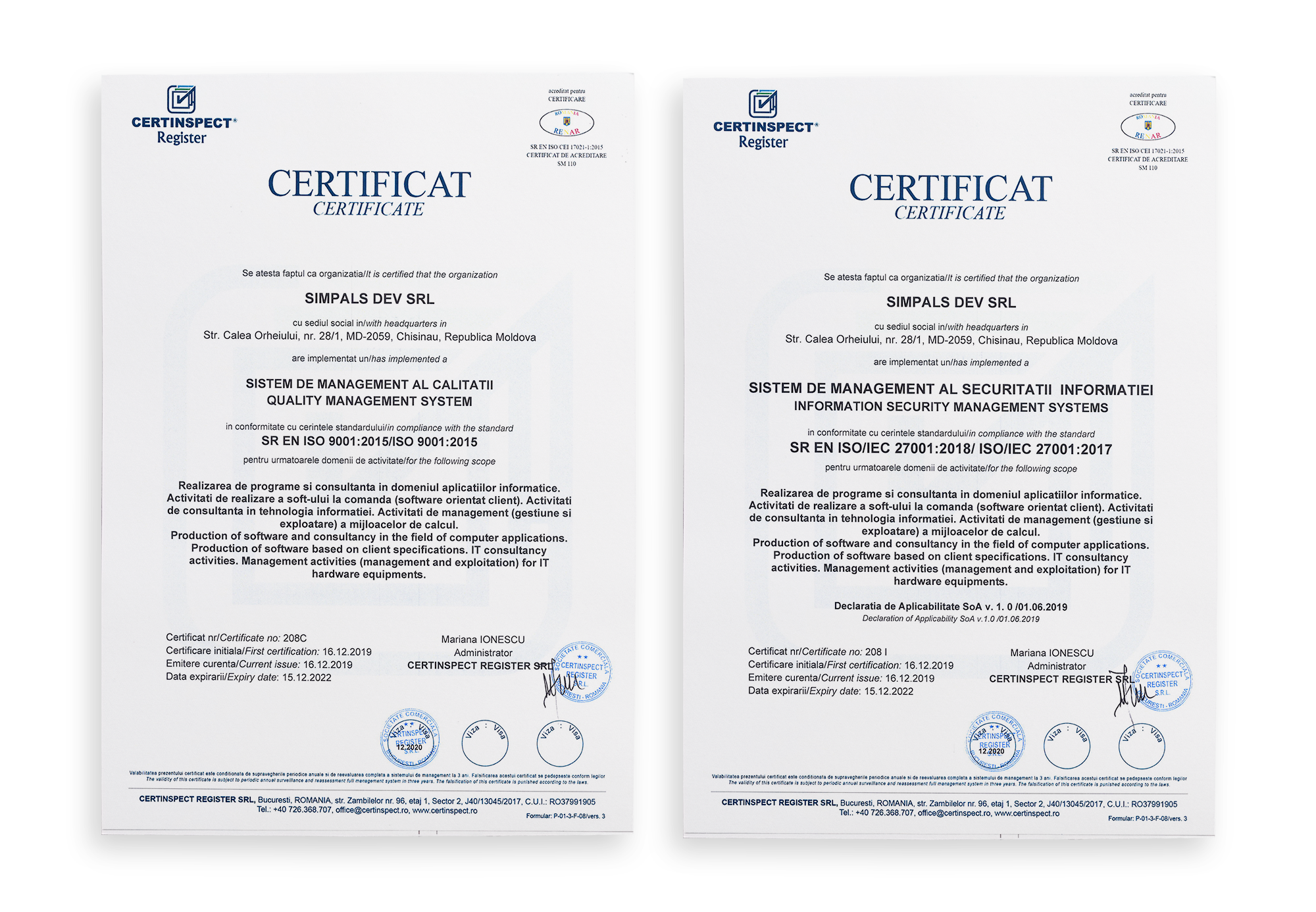 It's equally fine with the ISO 27001:2008. We're an IT company, therefore, the matters regarding information security policies are directly related to us. So, in our company everything is strict, registered and safe. Based on the audit results, the specialists from CertInspect Register  confirmed that Simpals DEV meets all required standards.
We may open a bottle of champagne in honor of such a wonderful result!🍾