Recordings of psychological assistance and support courses under the state program programs within the psychological assistance program "I choose to feel good" are available on the Studii.md website. The courses will be useful for students, parents and teachers.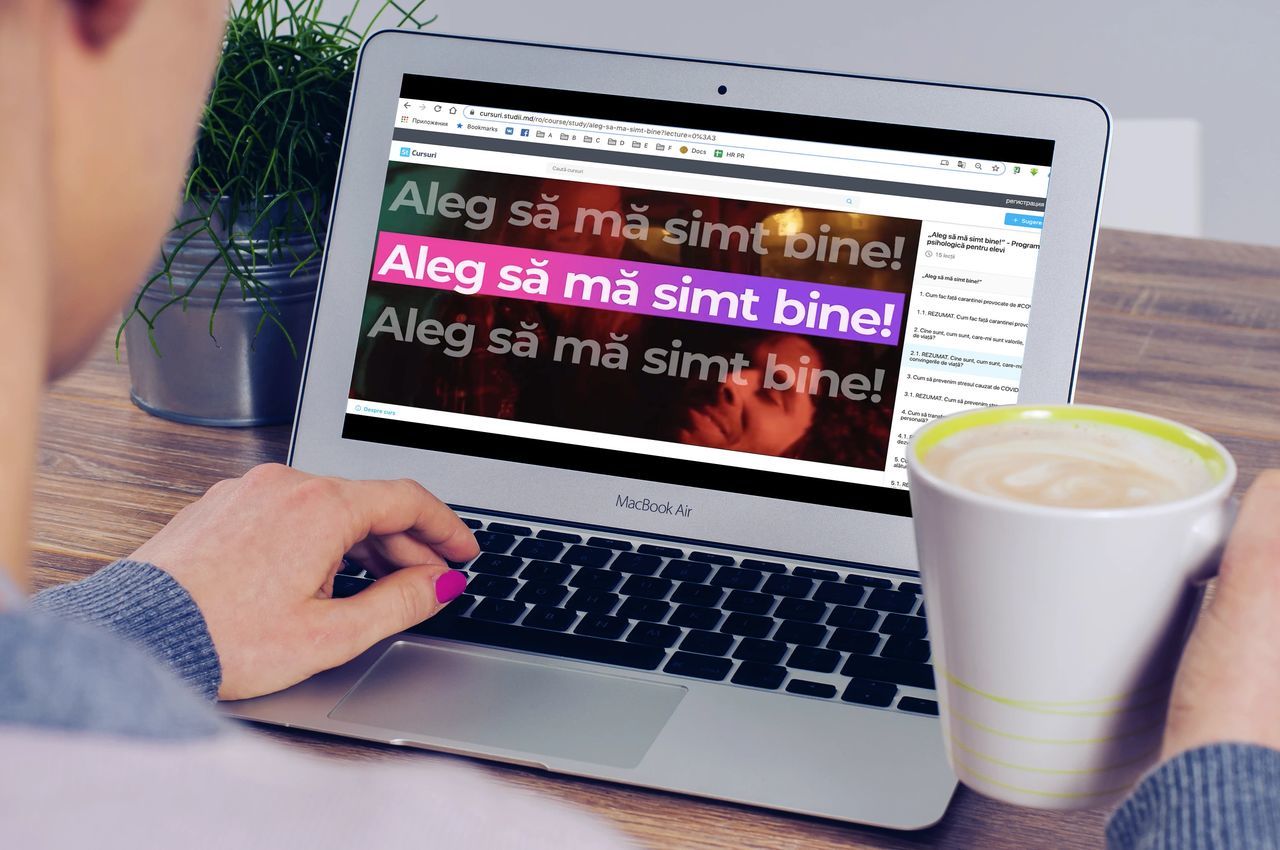 In April this year, the Ministry of Education, Culture and Research of the Republic of Moldova, together with the United Nations Population Fund (UNFPA), launched a program of psychological support for adolescents and youth — "I choose to feel good".
Every Wednesday and Saturday, psychologists and psychotherapists hold online sessions for students and young people aged between 14 and 20. They help them cope with stress and maintain their emotional balance during the crisis caused by COVID-19.
Quarantine and isolation have led to social and physical distancing of people. For teenagers, communication with peers is an important element of emotional maturation. Limiting social relationships and freedom of personal communication can lead to the development of various psychological problems, such as: insomnia, anxiety, aggression, apathy, and even depression. More than 187 million adolescents and young people worldwide are affected by the consequences of COVID-19, including anxiety and stress.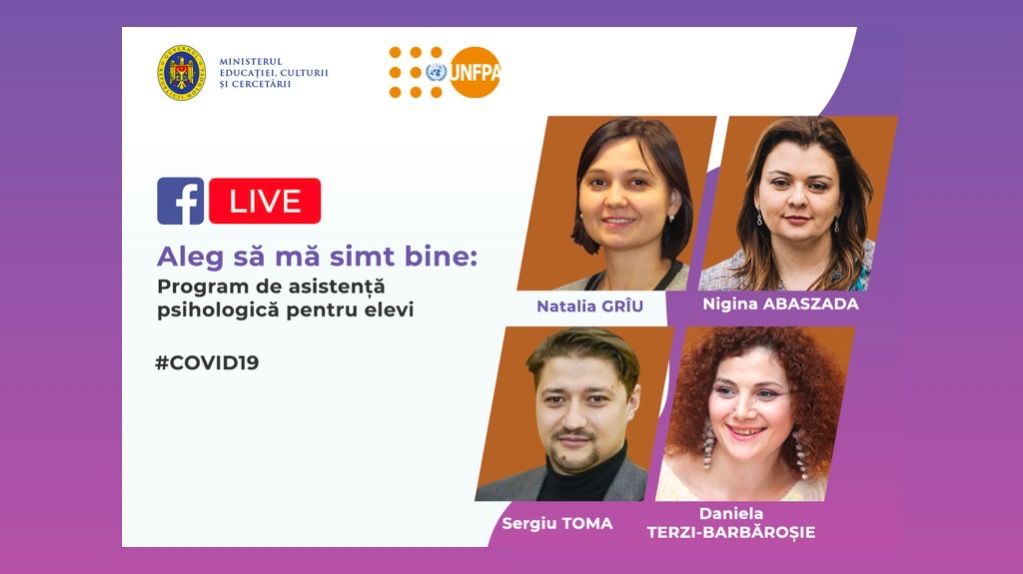 The "I choose to feel good" program is designed to provide answers to the most pressing questions of schoolchildren and students: how to cope with a busy schedule and physical isolation, how to deal with stress, anxiety, fear and panic, how online lessons can help with personal development, how to deal with mood swings, etc. This course will also be useful for teachers and parents, serving as information support in situations when they don't know how to help their children.
The program is scheduled for April 15 – July 3. It consists of 24 online sessions. The live broadcasts can be watched on Wednesdays at 16:00 and on Saturdays at 11:00 on the Facebook page of the Ministry of Education and UNFPA. During the sessions, students can ask their questions to specialists.
Recordings of psychological support programs are also available on the Studii.md platform in the cursuri.studii.md section. Access to the course is open to all users, including those who are not registered in the system.