Everyone who failed to join the RUNdemia online race can do so right now. That's because 20 places have been opened for those eager to participate.
In a few days, the virtual marathon RUNdemia spread throughout Moldova. There were so many people who wanted to receive their first sports medal that not all of them managed to register, the number of places being limited. However, after numerous requests and demands, the organizers agreed to open 20 additional slots.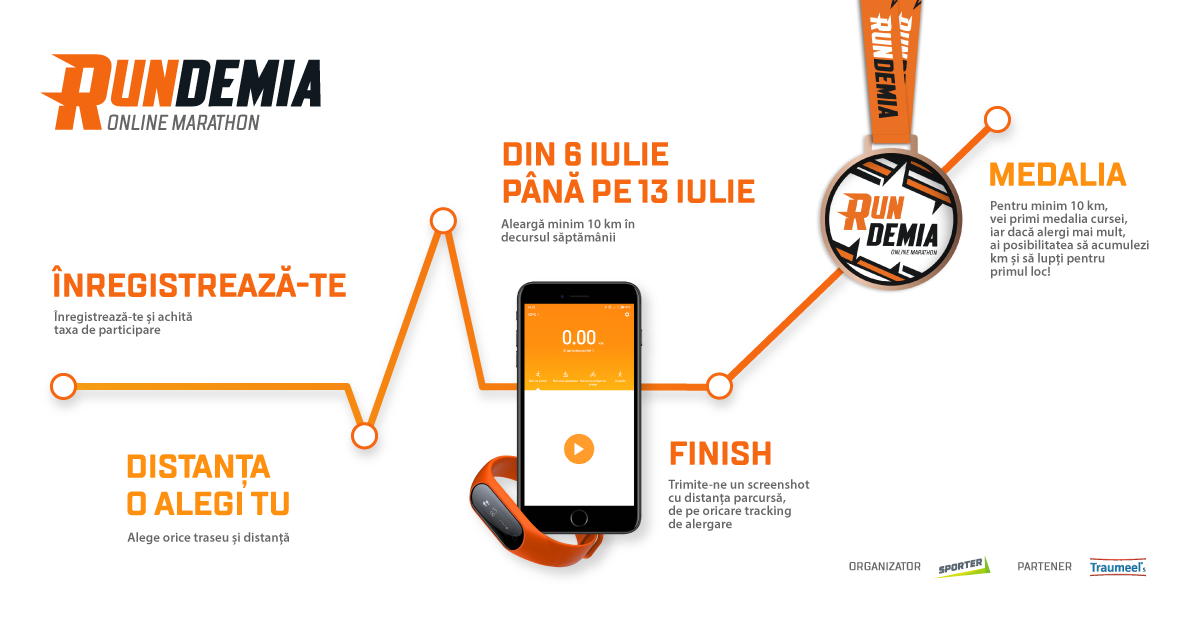 RUNdemia is an online race in which participants choose the place, time, and distance for their run. Even an untrained runner can get a medal. To do this, it is enough to run at least 10 km, either in a single run or over several days.
The race will end on July 12 at 23:59, so the new participants still have time to advance and win the grand prize. The total result recorded by the participants so far is 5,071 km. But for this race to become a record, the organizers urge us all to run 10,000 km together.
You can still join the RUNdemia virtual mass race – there are 20 more slots available and a few days to get the well-deserved prize!