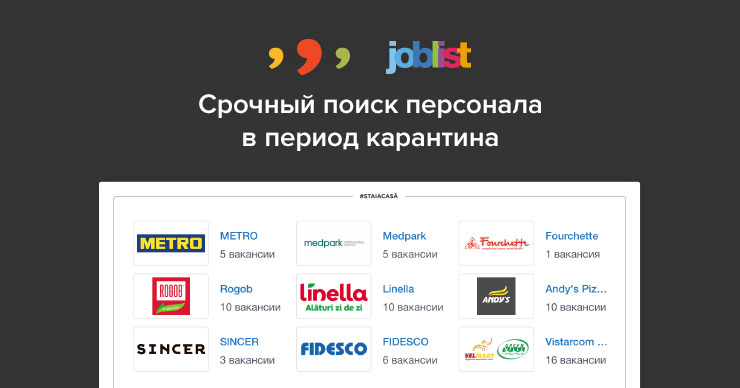 999.md and Joblist.md launched a new block for all who are in search of temporary employees  during the quarantine period — #STAIACASĂ Urgent vacancies.
The new block was created to help companies that continue to operate during quarantine and need to engage new staff. At the same time, people who have been unemployed for an indefinite period will be able to find a temporary job during the state of emergency in the country.
In addition to the main page of the Joblist website, companies in need of new staff have their ads published in the "Jobs" category on 999.md. Ads publication for companies is free of charge.
If you want to have your company's ads posted in the #STAIACASĂ Urgent vacancies block, you need to publish your vacancies on the Joblist website and contact the joblist.md manager by phone: +373 60 399 990.