On the eve of the City Holiday, a new art object created by Chisinau is ME appeared in Chisinau. This time, the artists decided not to refresh the old ordinary industrial objects.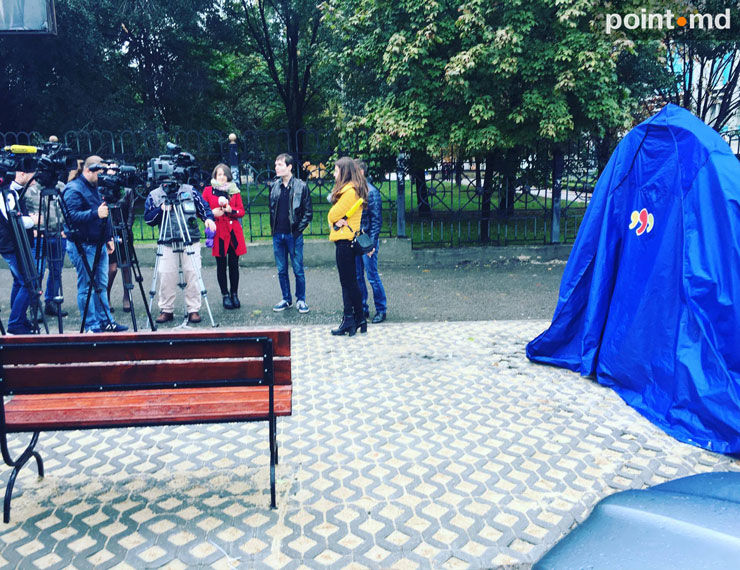 On the crossroads of the Mitropolitul Banuselcu-Bodoni St., Constantin Tanase St. and Petru Rares St. a monument to the Moldovan currency, a one-worth coin, was set. 
The monument is the result of the cooperation between Chisinau is ME project and free online ads board, 999.md. According to organizers, this monument "isn't just a reminder that we need to invest in our personal growth and in the country's development, but also it is a proof of these acts, because we had set aside one-worth coin from each 999.md ad in order to build this monument, and, as you see, we were able to do it together!"
The monument represents one-worth Moldovan coin. The diameter of this coin is 170 cm (~66.9 inch). The symbolism of the monument demonstrates the need of maintaining the national economy. "Each person's contribution in the development of the country can be as small as the value of one coin. But if each of us were faithful in making their contribution, the situation in our country would have changed for the better. For example, some could come out and clean the yard, some could paint the trees, some could help repair an orphanage building etc. Each of us should stop relying on someone else: that they will or must make our world better," said Dmitri Voloshin, Simpals CEO.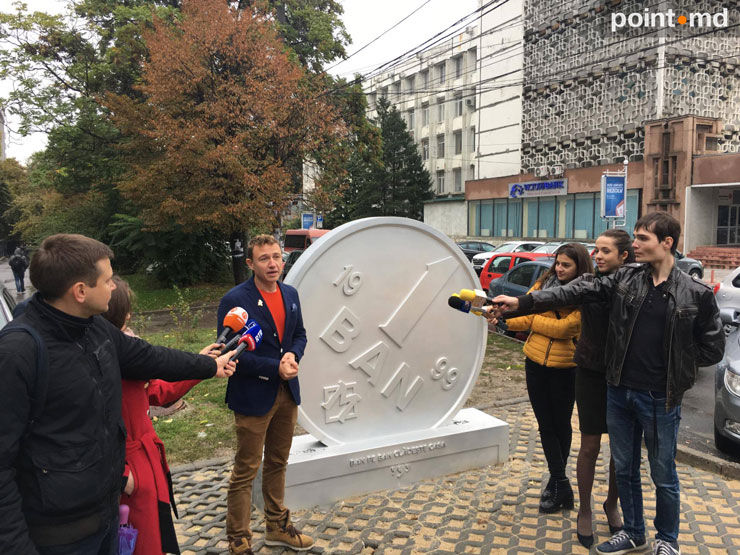 The creators of this art object mentioned: "The coin isn't made right, because the coat of arms on the reverse side is positioned upside down, which is a very valuable discovery, from a numismatic prospective: this coin is rare and it brings luck to the owner. Maybe the monument won't be just an art object, but the city's money mascot".
The "leu" is the monetary unit of Moldova since 1993, when it replaced the coupons. All coins, except the 50-worth ones, are made of aluminium. Currently, the one-worth coin has been withdrawn from use.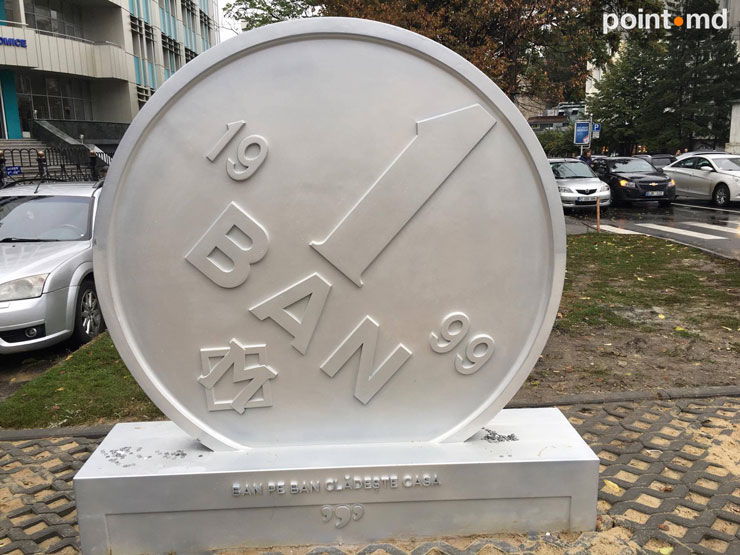 Immediately after the art object was set in the capital, people started posting photos on the background of the coin. The creators support this idea and encourage all citizens to take photos on the background of this monument, post them and use a hashtag #999.md.