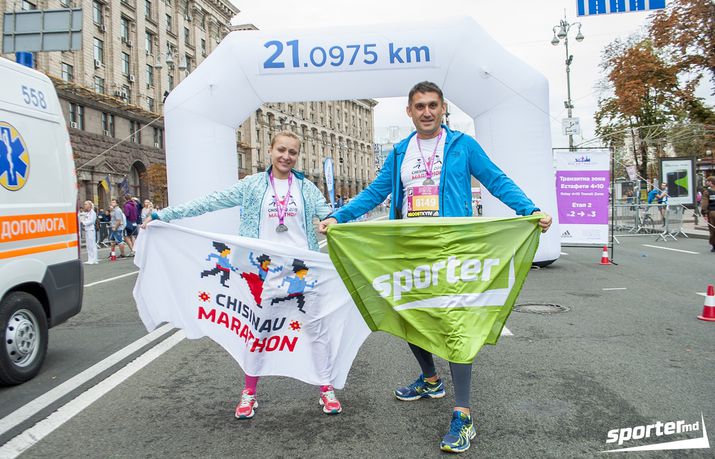 From 25 to 27 September, Kiev city hosted the Wizz Air Kyiv City Marathon 2015. 3 800 sportsmen from 34 countries of the world ran the marathon, covering distances of 42 km, 10 km, 5 km, 2 km, took part in the relay race for 2х21 km and 4х10 km; there had also been children races.
Moldova's runners and organizers of Chisinau Marathon, represented by Sporter team, participated as well in the Sport Expo and the marathon event.
Only half a year remains until the next Chisinau Marathon. The training has already started!
On 17 April 2016 we are waiting for those who are eager to take part in the event! You can enter your name on marathon.md.