For the peaceful sky over our heads
For our happy tomorrow
For the peaceful life in our Homeland
Give Veterans Faith!
Werni Weteranam Weru!
The heroic deeds of our ancestors remain forever in the memory of those, for whom their ancestors gave their lives. And the day of victory in the Great Patriotic War will be forever one of the brightest days of the year. Thanks to these brave people, we now have the opportunity to live, enjoying a peaceful bright sky. May 9th – Victory Day – remains one of the most important holidays for us. Eternal Glory to the winners!
Dear friends! It is time for us to get together again and express our respect to the grand heroic deeds. To remember the heroism of those, who fought for our future in the Great Patriotic War. Every year, these people are becoming less, and to not let the memory of them perish, we invite everyone to express our infinite gratitude and appreciation to the veterans!
For 11 consecutive years, the public organization Forum.md holds a charity event Werni Weteranam Weru (Give Veterans Faith) before the Victory Day.
It has become a good and a very important tradition for us:
2005 – Give Veterans Faith 2005
2006 – Give Veterans Faith 2006
2007 – Give Veterans Faith 2007
2008 – Give Veterans Faith 2008
2009 – Give Veterans Faith 2009
2010 – Give Veterans Faith 2010
2011 – Give Veterans Faith 2011
2012 – Give Veterans Faith 2012
2013 – Give Veterans Faith 2013
2014 – Give Veterans Faith 2014
2015 – Give Veterans Faith 2015
And this year we are also not going to stand aside. We invite everyone to join our campaign.
Details of the action:
The purpose of the action is the congratulation of all veterans. We pay particular attention to those, who because of their age may no longer join the universal celebration of the Victory Day at the Memorial "Eternity".
To have a successful campaign, we carry out fund-raising for the acquisition of material assistance to veterans. Separately, we want to note that the action may be supported not only financially. If you have the possibility to share the necessary goods – we will be very grateful.
We welcome any assistance from individuals and legal entities.
Objective: To collect funds for purchasing aid for the veterans.
Plan of the event: money collecting, buying products and their ceremonial presentation.
List of essential goods:
– Buckwheat
– Rice
– Wheat grits
– Vegetable oil
– Canned food – tuna, pate
– Oatmeal flakes (muesli)
– Pasta
– Sugar
– Salt
– Flour
– Zephyr
– Biscuits
– Sweets (chocolate and candy canes)
– Tea (black+green)
– Fruit jelly
– Canned peas
– Marinated mushrooms
– Juice
– Waffles
– Corn
– Liquid soap
– Washing powder
– Laundry soap
– Dishwashing gel
Fundraising: based on the principle "give as much as you can" in the period of 21 March to 6 May, 09.30 to 18.30, at the office of SIMPALS Company.
Contact phone numbers: 
– Dorina – Project Manager FORUM.MD – 079 99 69 07
– Address: 5 Ion Neculce str.
Bank details for transfer of funds:
Non-governmental organization "FORUM"
IDNO: 1013620006827
Registered office: 5 Ion Neculce str., floor 2
MD-2069, Chisinau mun., the Republic of Moldova
IBAN MDL: MD83VI000002224303324MDL
Bank: CB "Victoriabank" JSC, branch 3, Chisinau mun.
Bank code BIC: VICBMD2X416
Watch the video to see, how we held last year's event Werni Weteranam Weru:
[vc_raw_html]JTNDaWZyYW1lJTIwc3JjJTNEJTIyaHR0cHMlM0ElMkYlMkZwbGF5Lm1kJTJGZW1iZWQlMkYyMTY5OTY4JTNGdGl0bGUlM0RmYWxzZSUyNmF1dG9wbGF5JTNEZmFsc2UlMjIlMjB3aWR0aCUzRCUyMjcxNCUyMiUyMGhlaWdodCUzRCUyMjQwMiUyMiUyMGZyYW1lYm9yZGVyJTNEJTIyMCUyMiUyMHNjcm9sbGluZyUzRCUyMm5vJTIyJTIwYWxsb3dmdWxsc2NyZWVuJTNFJTNDJTJGaWZyYW1lJTNF[/vc_raw_html]
We thank everyone, who every year involves in the action Werni Weteranam Weru and responds to our call! It is thanks to you, this action carries a piece of light, warmth and love into the hearts of our veterans.
Join us and stay up to date with the event: https://www.facebook.com/events/862984457157105/
How can you find us?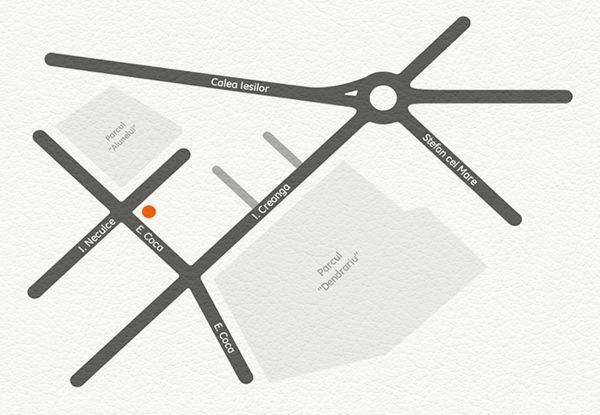 We are helped by: