During a briefing on April 15, Minister of Education Igor Sarov presented the activity report of the ministry during the quarantine period. The main points of the presentation were distance learning for schoolchildren, the purchase of equipment for teachers and pupils, and the cancellation of Easter holidays.
According to the Minister of Education, at present more than 1,200 schools in the country have switched to distance learning. For this purpose, they use ministry-approved communications apps and educational platforms. The minister underlined that "teachers can use various platforms that match their technical capabilities," including the online platform for schools Studii.md.
Studii.md is a full-fledged system for distance learning, which was developed in the Republic of Moldova. Currently, 47 schools and over 56,000 users throughout the country are connected to the system. Among them are 2,085 teachers, 25,994 students and 28,348 parents.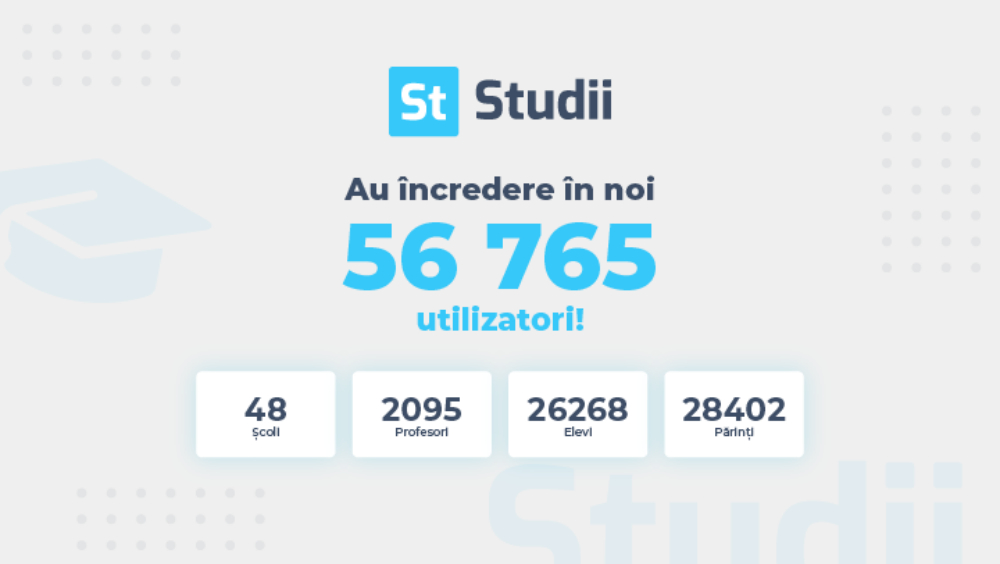 "The entire Studii.md program is so easy to use that Radomir can easily open a task, download a presentation, watch a video tutorial and complete the task on his own," parents share their impressions of Studii.md on social networks.
Teachers are also satisfied with this platform: "I always post lessons, presentations or training materials on lessons.md. In this way, I make sure that all my students have access to learning materials. I read some reviews from parents complaining about participating in too many groups and messaging apps. Studii.md enables parents to communicate more effectively with teachers. In addition, they can easily monitor online the level of children's involvement in doing homework."
In his speech, the minister also mentioned that not all schoolchildren and teachers have the opportunity to switch to distance learning. Almost 3,000 teachers do not have access to computers or the Internet. To solve this problem, the government of the Republic of Moldova will allocate 20 million MDL.