We do believe that this event will become a good tradition, because:
a) It was held on the 29th of December.
b) At 10 am (on Sunday).
c) It's the first event of its kind in Moldova.
And…
Everyone really liked it!!! Both adults and children wanted to take part in the first costume run which started from the Great National Assembly Square.
Some people came to save Sporter, Cinderella and healthy lifestyle (here's the back story), others liked the romantic idea of a New Year run or just happened to be at the right time in the right place. As a result, more than 100 people gathered to run along Stefan cel Mare Boulevard. The boulevard was closed to traffic during the race.
The only thing that overshadowed the holiday and spoiled the good mood of the participants was the weather which suddenly turned nasty. But there was no time to think about the sudden cold snap (it's winter, after all…besides, there is no bad weather) due to the intense and active program.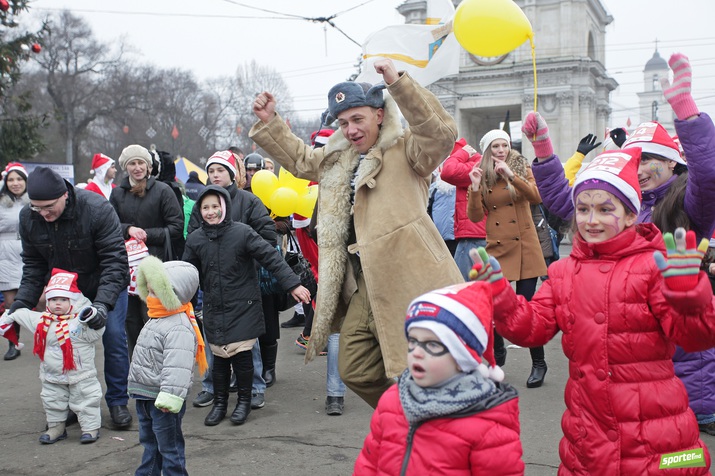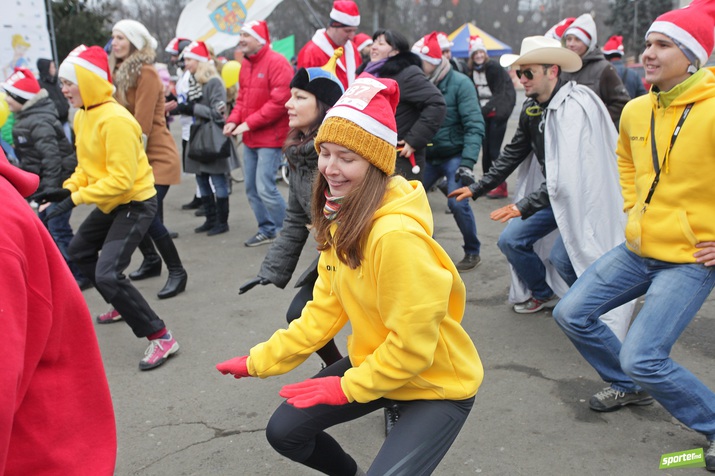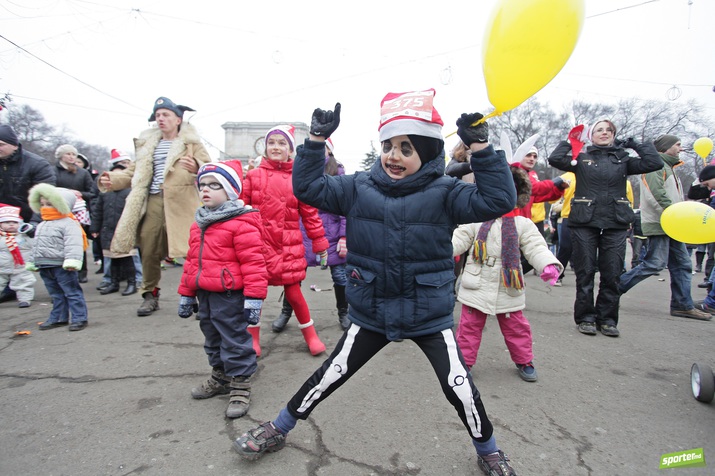 No one felt bored. Everyone, including small children and elderly people, took part in the competitions organized by the partners of the event: Zolusca chain stores and drinking water manufacturer OM. For example, they unwound toilet paper rolls paving the way for Santa Claus, threw paper snowballs (despite bitter cold there was no snow that day) and tried to melt the heart of the Snow Queen. The participants who hadn't prepared festive costumes were transformed into their favorite characters by the best masters of body art in the Carnival Laboratory. In addition, each athlete was presented with a Santa Claus hat with a serial number that could participate in the lottery.
Right before the start of the race the participants warmed up together with the fitness instructors of the fitness club Alexia.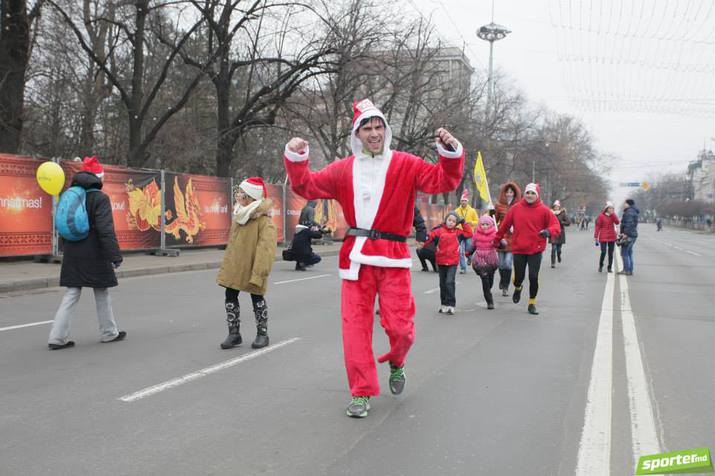 After that, the historic (yes, that's the right word here) run started. At the finish line near the main Christmas tree of the capital all the runners were awarded with bagels, bottles of drinking water OM as well as tea and mulled wine from the partners of the event: the restaurant Matryoshka and the company Orhei-Vin.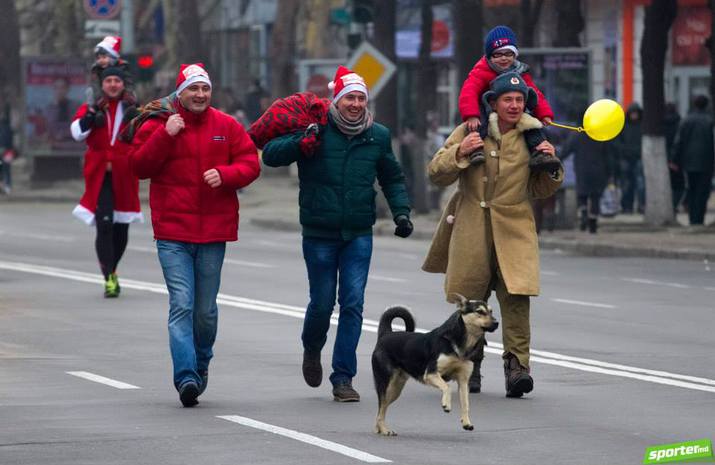 The festive program also included several contests organized by the partners of the race and culminated with a lottery organized by the partner of the event – extreme sports store Limon.md and the general sponsor of the New Year run Zolusca chain stores.
The festivities concluded with a performance by the nu-metal band "My Soul Outcry" that played their own songs as well as the famous New Year hit "Last Christmas".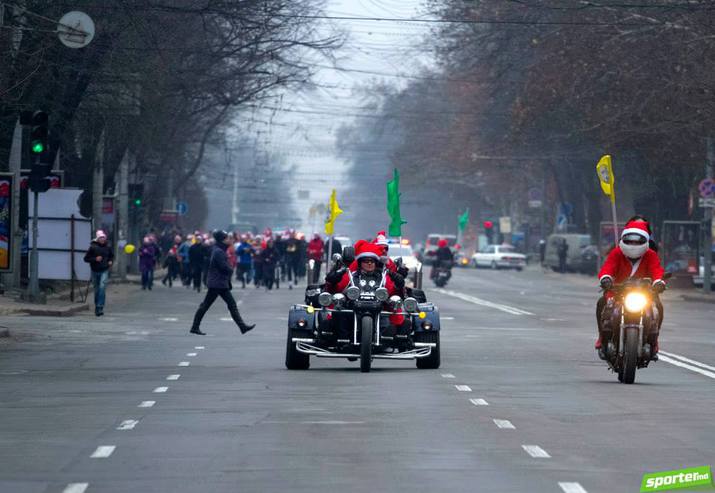 After the success of the first costume run in Moldova, the sports social network Sporter.md solemnly promises that such events will become an annual tradition. Stay with Sporter.md, be the first!
Here's a video from the first New Year run in Moldova!