Information security and internal process efficiency are pillars on which modern business depends. On Friday, a group of businesspeople learned about the experience of Simpals company in these areas.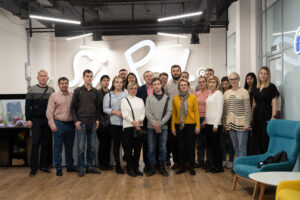 Simpals hosted 20 entrepreneurs from both banks of the Dniester River as part of the cooperation with the Chamber of Commerce and Industry of the RM and PMR. Getting to know the team and the headquarters of the company was a revelation for them. Simpals CTO Andrei Calarasanu and B2B Sales Department Manager Anna Jacot were speakers at the event.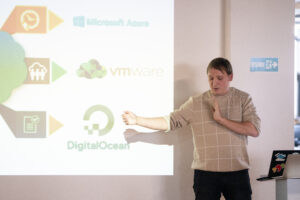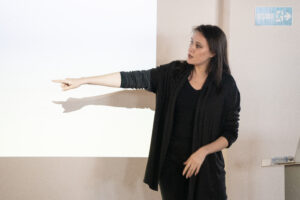 Andrei Calarasanu touched on IT security, already a survival factor for any business, and on how automation raises the efficiency of work. Anna Jacot spoke about useful Simpals products. Both presentations generated a lot of curiosity and plenty of questions.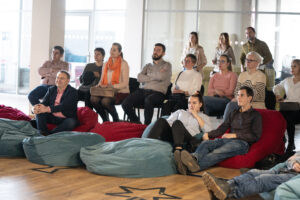 Later on, when treated to tea and coffee, the guests exchanged ideas. Simpals impressed them by their commitment and willingness to contribute to the business community. The ambiance was astonishing, and the tour into Dmitry Voloshin's room was the cherry on top. But the main thing is that the newly acquired expertise will help our guests to be more successful in developing their businesses.