There are some events that you want to share over and over again. We're talking about a very important test in every company's life — ISO certification.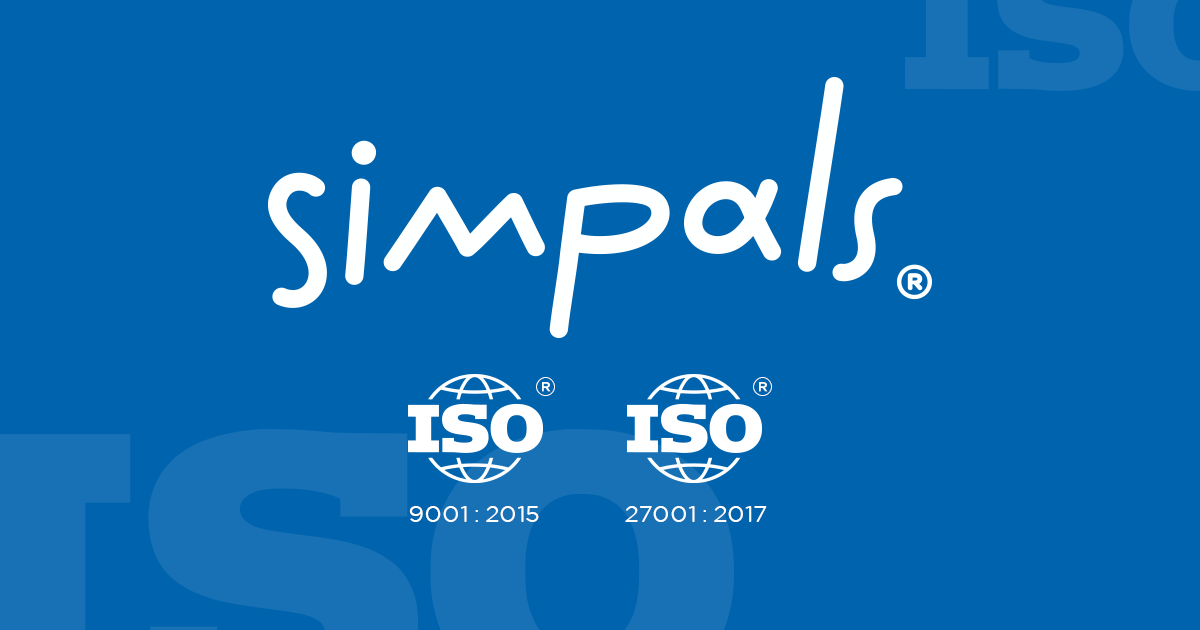 This is the second year that a commission of independent experts from Romania has visited us. This time, it was a remote visit, and you know why. The experts checked how the company is organized and managed, and how all procedures are established. We were also checked for the level of information security.
If everything is alright, then two certificates are issued: ISO 9001:2015 — for company management and ISO 27001:2018/27001: 2017 — for information security management.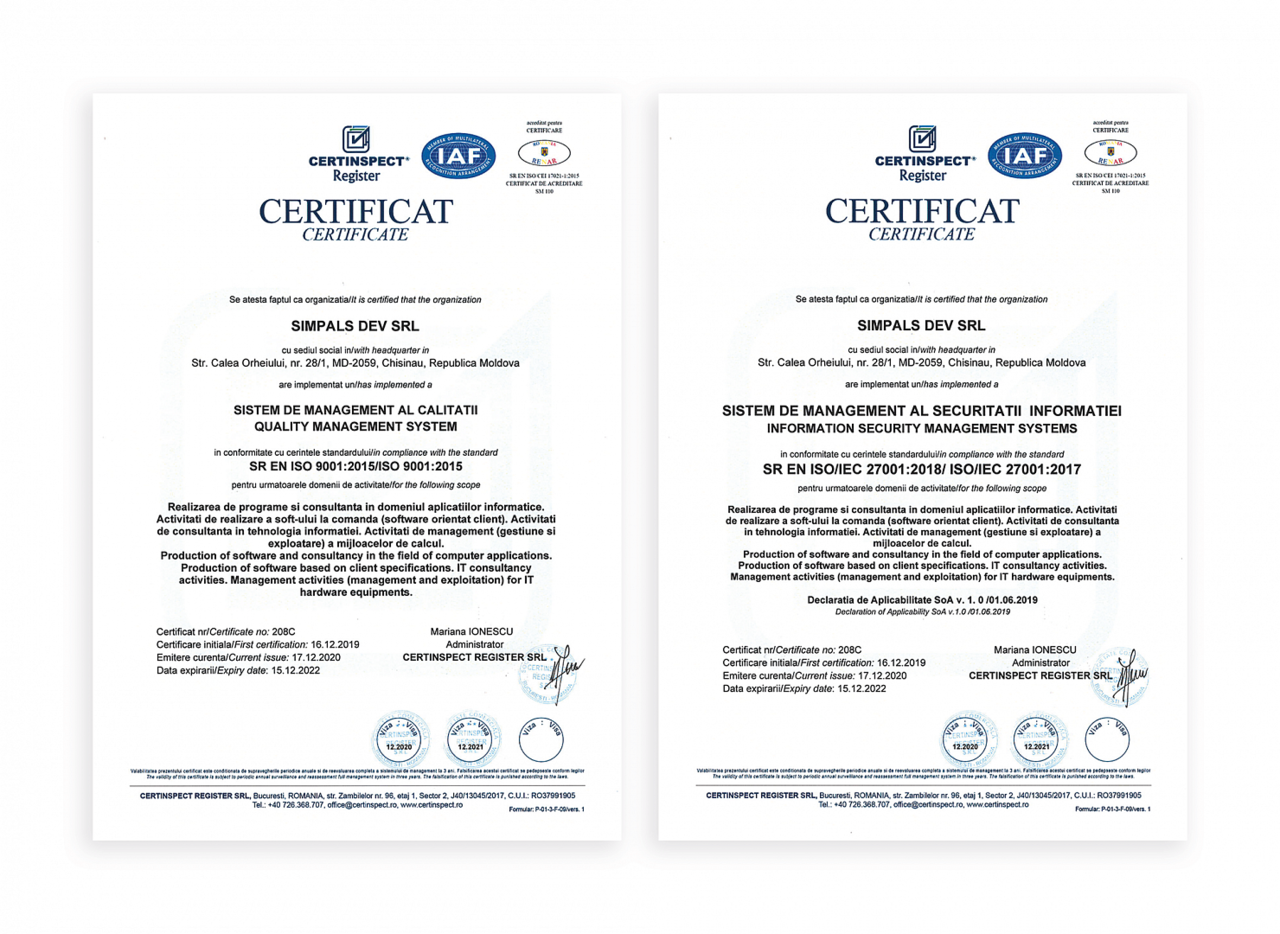 We passed the checks successfully and received the certificates. This means that the management system at Simpals DEV meets all international requirements (believe us, there are quite many of them), and the information security level is at its best.
At the end of 2021, we are expecting guests again so that we can go through all the procedures again and re-confirm our compliance!