On November 3, our independent sociological polls project Votum.md launched an online poll for the second round of the presidential elections in Moldova. So far, over 15,000 users have voted on the site.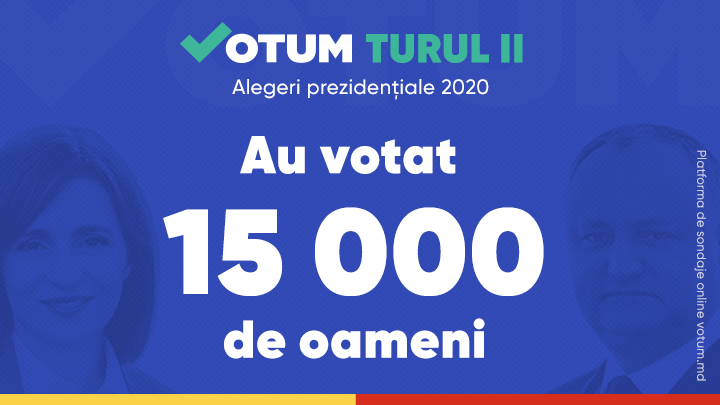 There are several voting days ahead, but attendance is already breaking all previous records. The pre-election race will end on November 15, and all we can do is watch the candidates' battle.
You can view interim results here or you can go to Votum.md and express your vote!
Let us remind you that in 2018 and 2019, polls on Votum.md about local elections in Chisinau showed the most accurate results among other polls and studies.