Friends, can we please have your attention for a moment? A congratulation post will follow.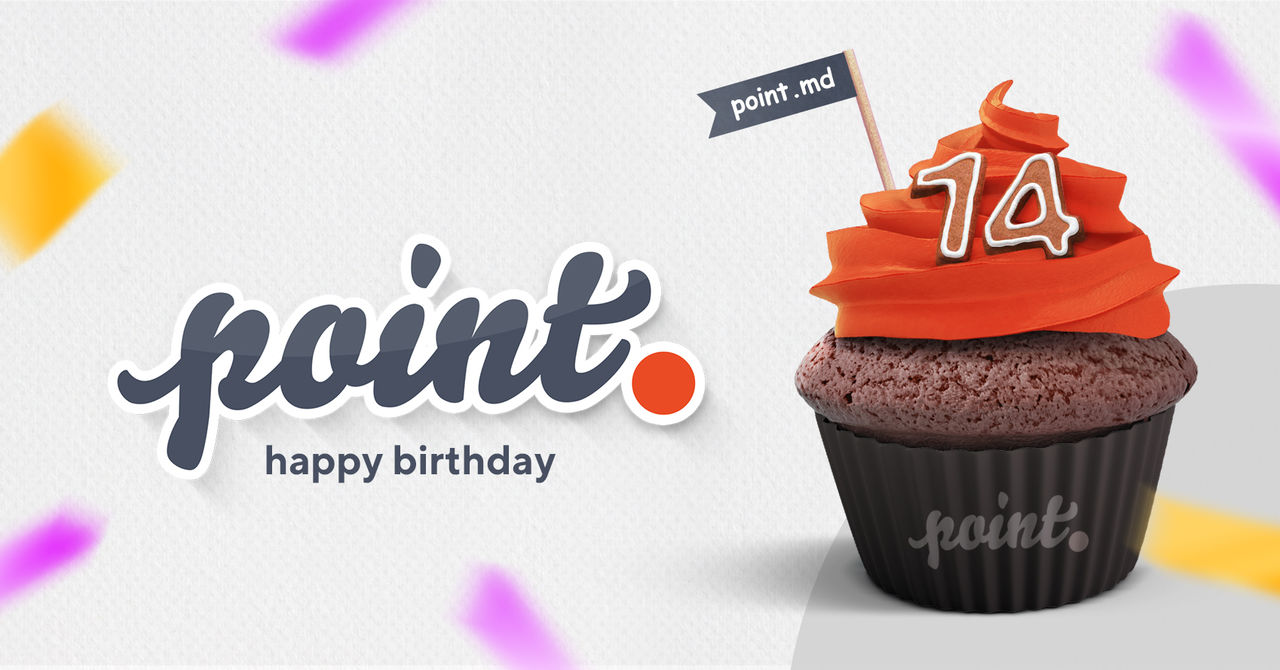 Our company has an important and well-known project that knows everything about everything. Day by day, without a break or a day-off, it gathers, writes and publishes the latest news so that we can stay updated on things happening in the world. Today, our all-seeing, always awake and permanently generating content, the Point project, is turning 14!
Let's congratulate everyone involved in this wonderful holiday occasion. Let's shout and make noise in the comments, in keeping with the best Point traditions. May you be the first on all the information battlefields, have the coolest press events and not lose your top position in the news ratings. Happy Birthday!