From now on, Point Map it is not only the most accurate and detailed map of Moldova, but also the possibility to use navigation to get from point A to point B.

Service has undergone minor appearance changes. We moved the tools for working with the map (marker, scale, zooming, mouse, etc.) in the upper right corner of the screen, and the views switching icon was decided to move to the lower right corner.

Point Map now allows plotting a route for your personal transport. Depending on your choice, you will be able to pave the way from the specified point or to the specified item by right-clicking on the map.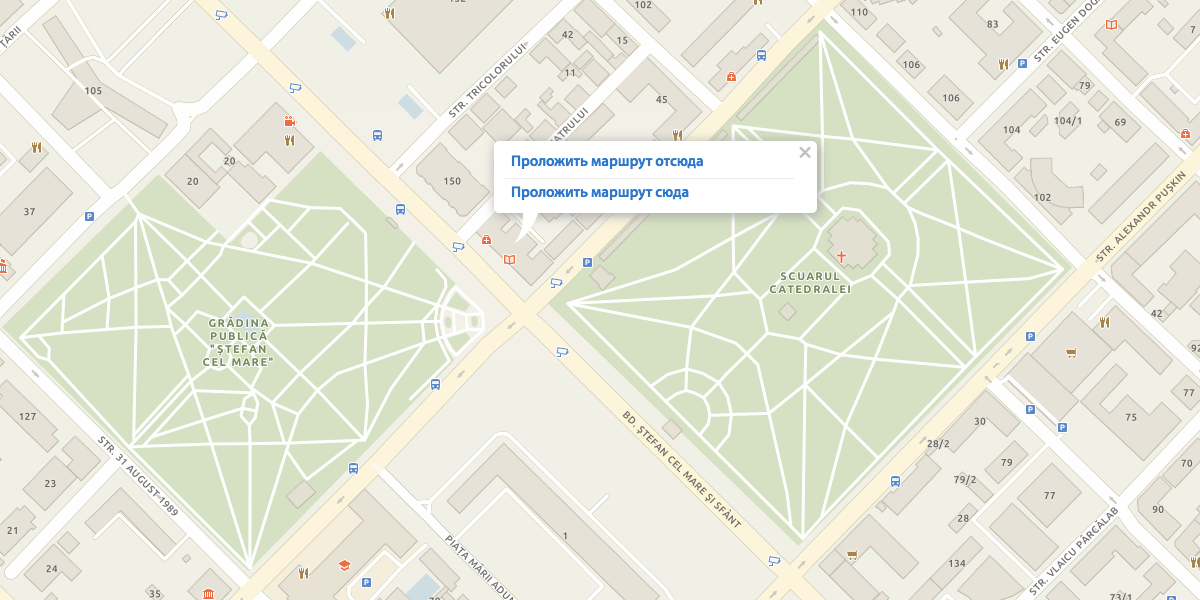 Selected points may be moved on the map through cursor- capturing feature. You may also interchange the beginning and end of the route by a separate button.
[vc_raw_html]JTNDaWZyYW1lJTIwc3JjJTNEJTIyaHR0cHMlM0ElMkYlMkZwbGF5Lm1kJTJGZW1iZWQlMkYyNDMyNzQ3JTNGdGl0bGUlM0RmYWxzZSUyNmF1dG9wbGF5JTNEZmFsc2UlMjIlMjB3aWR0aCUzRCUyMjg1NCUyMiUyMGhlaWdodCUzRCUyMjQ4MCUyMiUyMGZyYW1lYm9yZGVyJTNEJTIyMCUyMiUyMHNjcm9sbGluZyUzRCUyMm5vJTIyJTIwYWxsb3dmdWxsc2NyZWVuJTNFJTNDJTJGaWZyYW1lJTNF[/vc_raw_html]
Another innovation is the ability to plot a route directly through the search. If you search for an address or the name of a location by entering it into the search box, a special icon will appear to the right of each result. By clicking on it, you will see the path laid by Point Map from the place, where you are now.

Similarly, you may lay the route by using the "Location" option. To do this, select the desired point on the map and then click on the geolocation icon. Point Map will offer you a route that will take you to the place.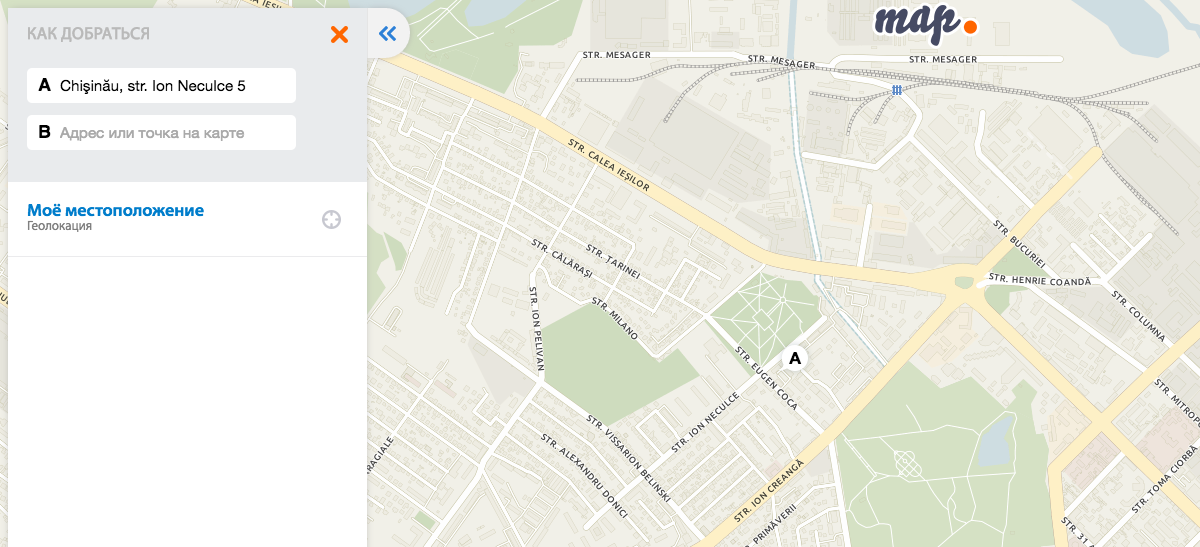 In addition, there is another way of viewing the path to the right place. By selecting on the map, for example, a bank branch, left-click on it. A pop-up window has a special icon will in the upper right corner. By clicking on it, you will see the route, which leads from the point where you are, to the right building.

If there are alternative routes, by which you may get to the point of interest, Point Map service will show you all the options with different colors.
Point Map navigation shows the number of turns and the distance, after which you must turn.
Updated Point Map is not available the mobile app users, but soon the owners of iOS and Android will have the possibility to take advantage of the new navigation features.