A new feature is available on Map.md – Indoor mapping. Let us tell you and show you what this is about.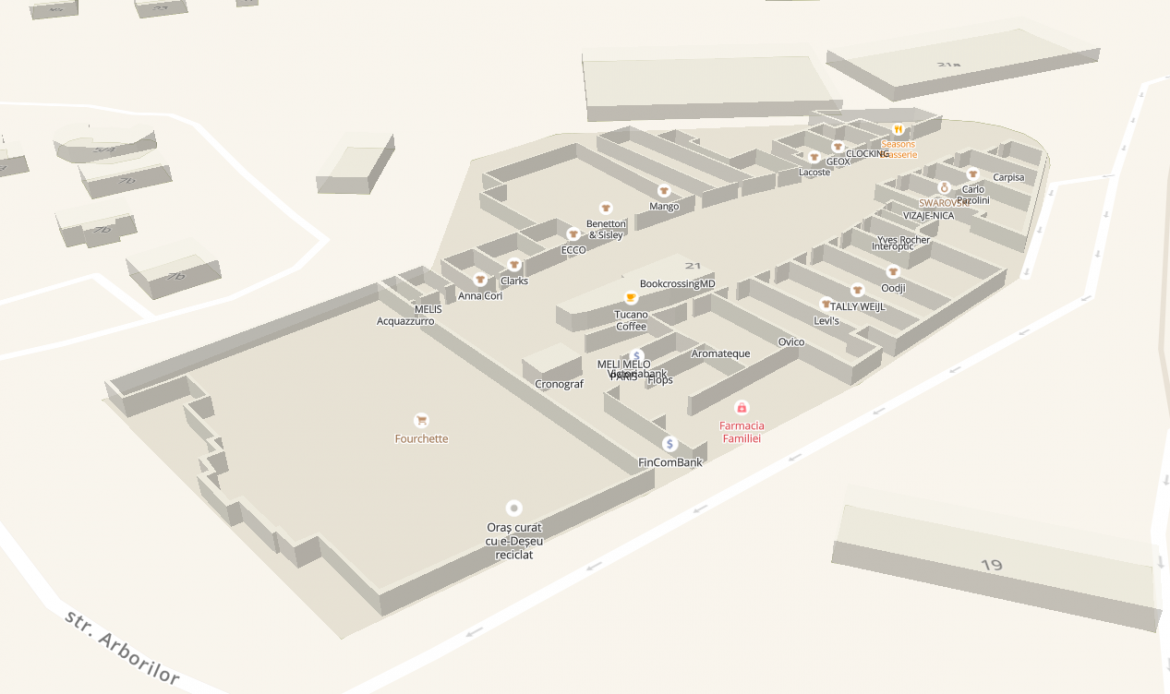 Indoor mapping is a navigation scheme for each floor of a building, where the most important amenities are marked: shops, ATMs, elevators, cafes, etc. So far, Map.md could help you find on the map the building you needed and suggested how to get there by car, public transport or on foot. Thanks to the new feature, now you can see a certain place that interests you inside the building.
Users will be able to navigate easier and quicker in large shopping malls, airports, museums, industrial spaces, railway stations or large office complexes.
The function operates in 2D and 3D, both in the web version of the map and in the mobile one.
You can see how Indoor mapping works on the example of one of the Chisinau shopping centers.