There are a few things, interest in which will never come to an end: the origin of the universe, the Bermuda Triangle and Simpals animated cartoons. Last weekend, on May 11, a whole class of children came to visit us. Our guests were 2nd grade students from Pushkin Lyceum, accompanied by their supervising teacher.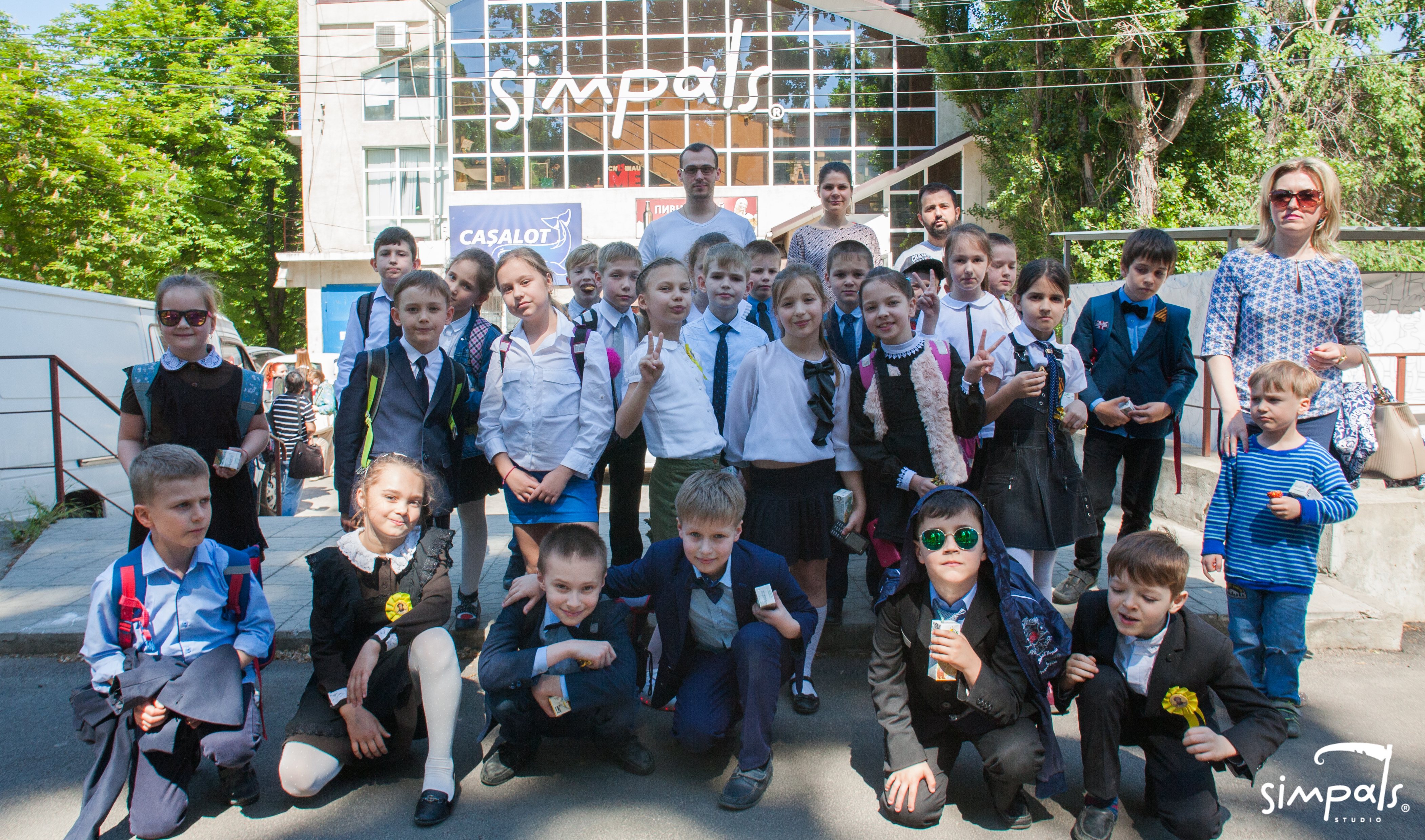 Let's tell you a secret, but shhh! Don't tell anyone. Mihail Voloshin, the younger son of CEO Simpals Dmitri Voloșin, is a student in this grade. Surely he used to tell classmates that the office is inhabited by monkeys, and corridor walls are painted like comics, and, of course, about the magical world on the third floor where cartoons are made. And now the guys had the chance to see with their own eyes that everything Misha had told them was true.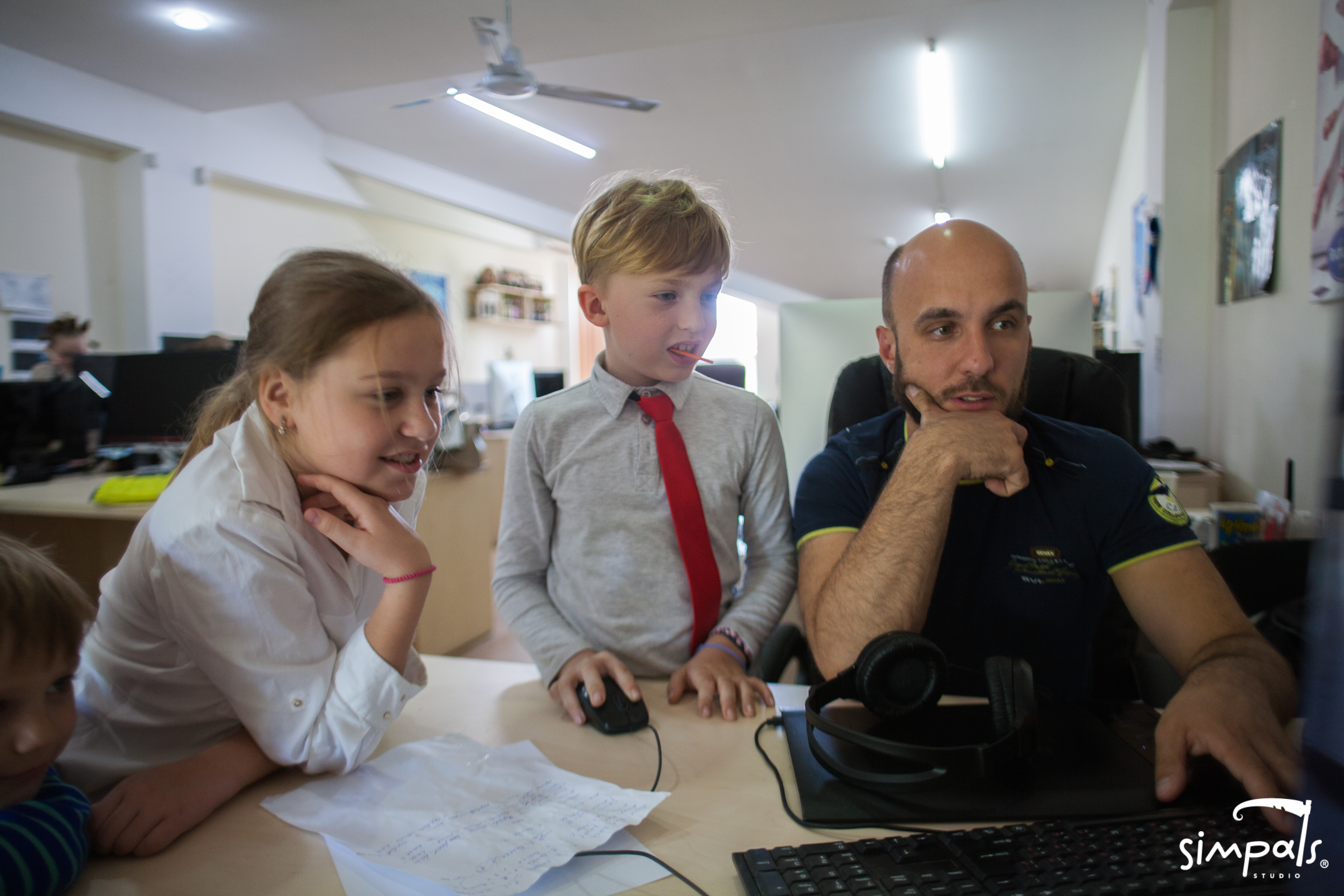 27 pairs of curious eyes followed the creation of the character and the animated frame, and then watched the final result, Simpals animated cartoons that everyone loves. At the studio, the guys were accompanied by Kirillov Serghei and Baraliuc Maxim, who managed to explain the complex concepts of computer graphics and animation to children aged 8-9.