10 years ago, the Sporter team set off on an incredible marathon and has since followed a successful route, accelerating the pace and conquering new heights.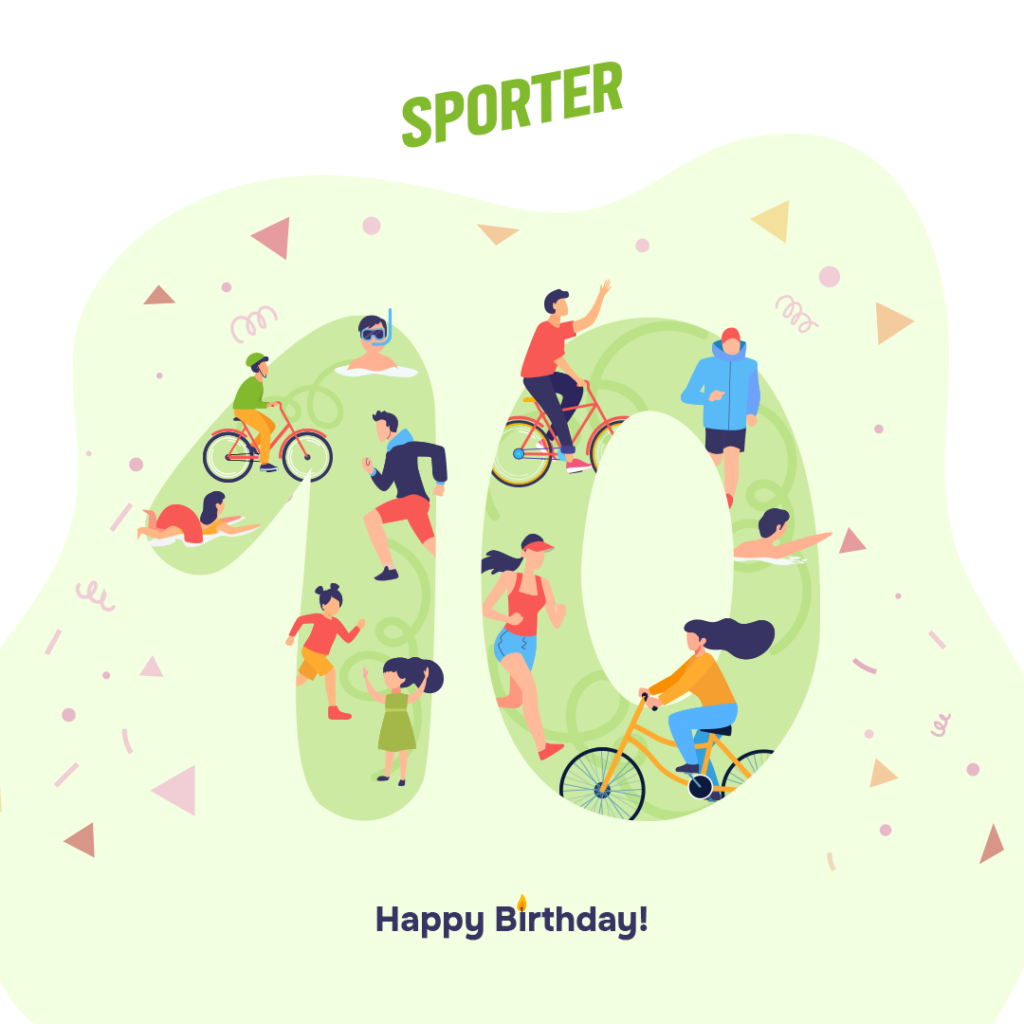 Sporter represents 10 years of amazing ideas, hard work and audacity, belief in their own ideals and efforts to flood the world with sport and positivity. And that's 10 years of victories others dare not even dream of.
Sporter is about the most popular, extreme and creative racing, swimming and cycling events. Hundreds of successful events, bringing together hundreds of thousands of participants from dozens of countries – sporting highlights that have brought Moldova's fame to the world. But most importantly, it's about promoting the message of physical activity and healthy living.
Sporter is a true team of heroes, a Fantastic team that has already conquered lands, waters, underground tunnels and, most importantly, hearts. We are proud of you and wish you further victories. Continue your incredible marathon, passing on your love of sport and desire to live life to the fullest to those around you!