It was incredible! The office echoed with high-pitched voices and the trotting of little feet. Mysterious smoke was billowing from the Simpals Arena and bizarre sounds were coming from there. Absolutely everyone was thrilled, because it was the greatest kids party ever!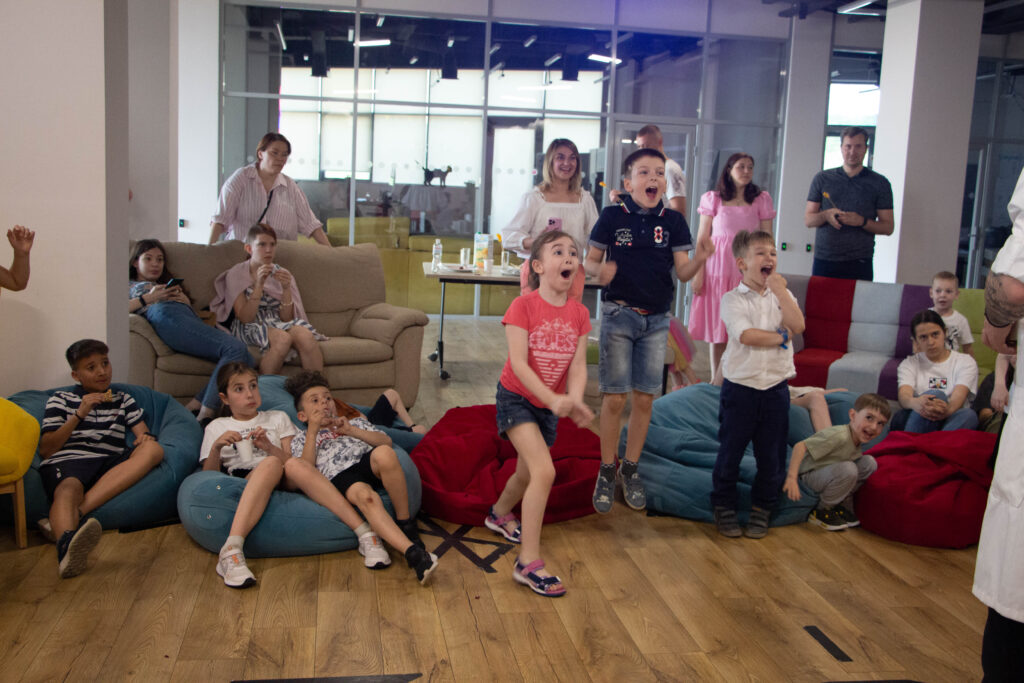 Children's Day is always something special for Simpals. Probably because our inner children remain as curious, inquisitive and daring as ever. It's their voices that whisper, "What if?" We listen to them and come up with great ideas and solutions, create incredible products and implement amazing projects. That's how magic at Simpals happens.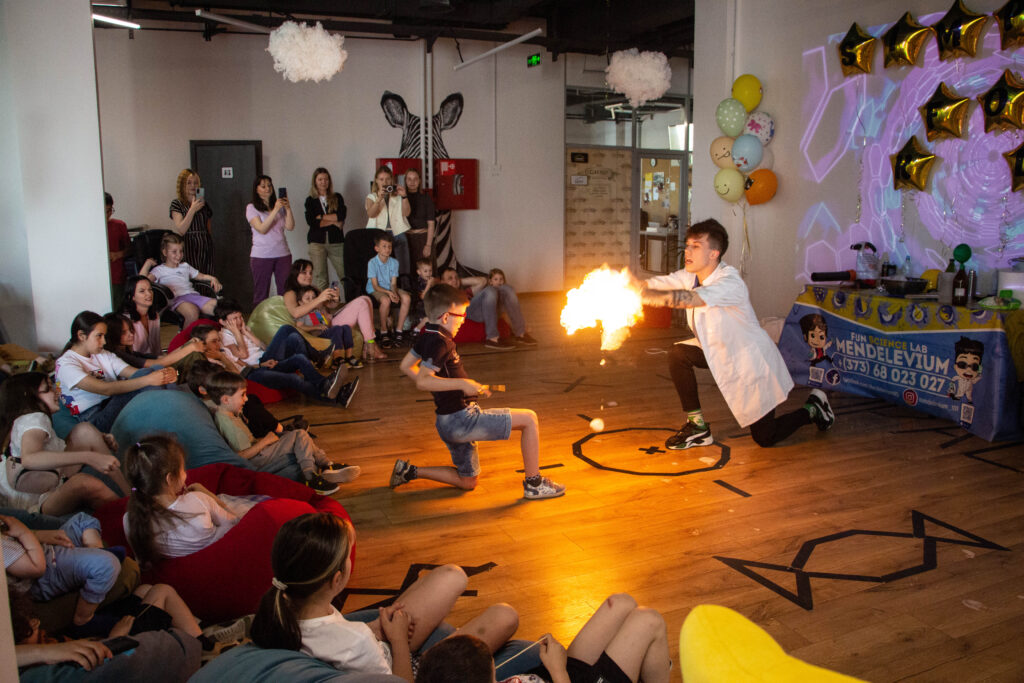 On the last day of spring, we invited the children of Simpals employees to share our magic with them. We did it! After running around the office, communicating with monkeys and Gertrude the spider, our guests went to Simpals Arena. And there the fun began.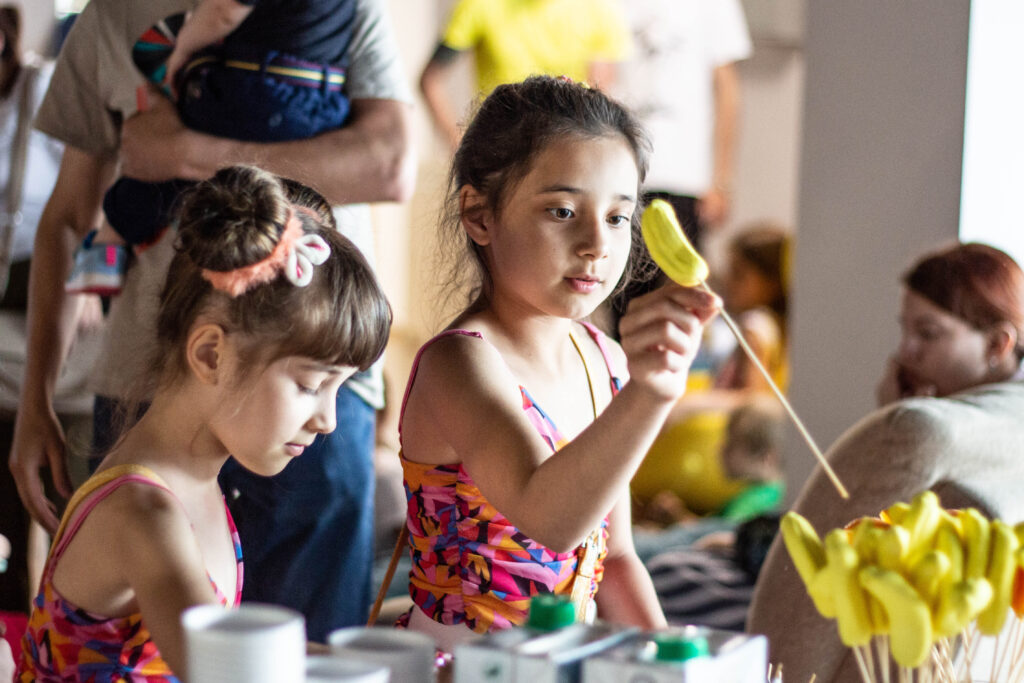 The science show and entertainment captured everyone's attention. The spectacular experiments and scientific demonstrations were impressive. Both children and adults were fascinated by the magic based on physics and chemistry. Everyone enjoyed participating in the show and discovering the fascination of science. Everything that happened in the arena was accompanied by exclamations, laughter and applause.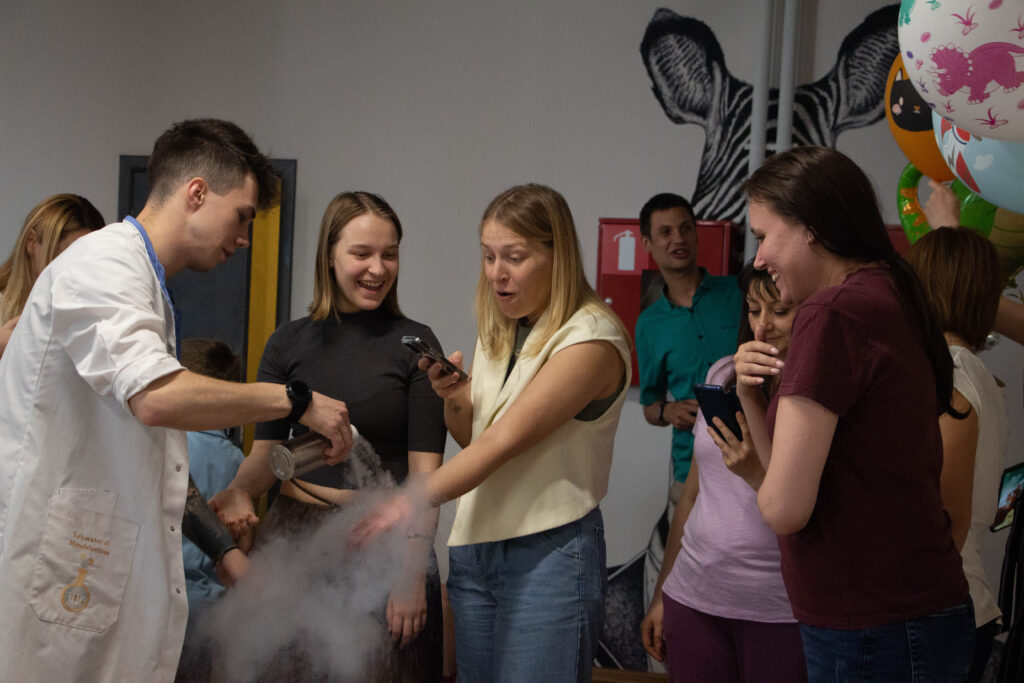 And, of course, our little guests were treated to snacks and gifts – it was impossible to do without them.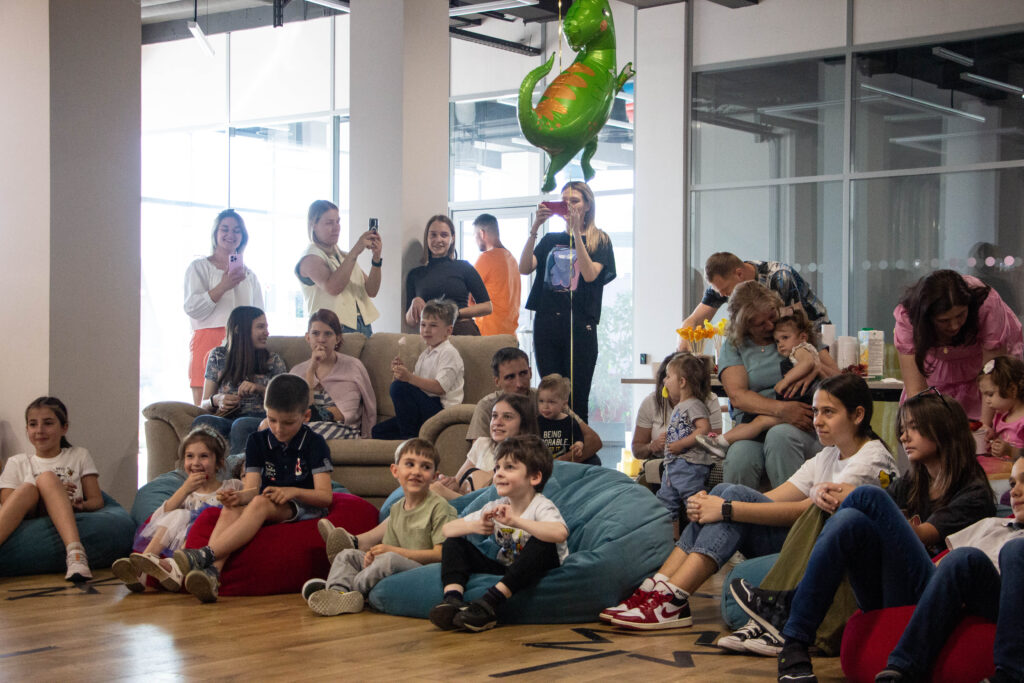 The party was a success. We certainly succeeded in instilling in our little guests the characteristic Simpals curiosity. Now their inner voice will whisper to them from time to time: "What if?" And that's because they already know for sure – miracles happen. And we adults are convinced that the magic will go on.