The summer at Simpals was hot and dynamic, and the company benefits made it special!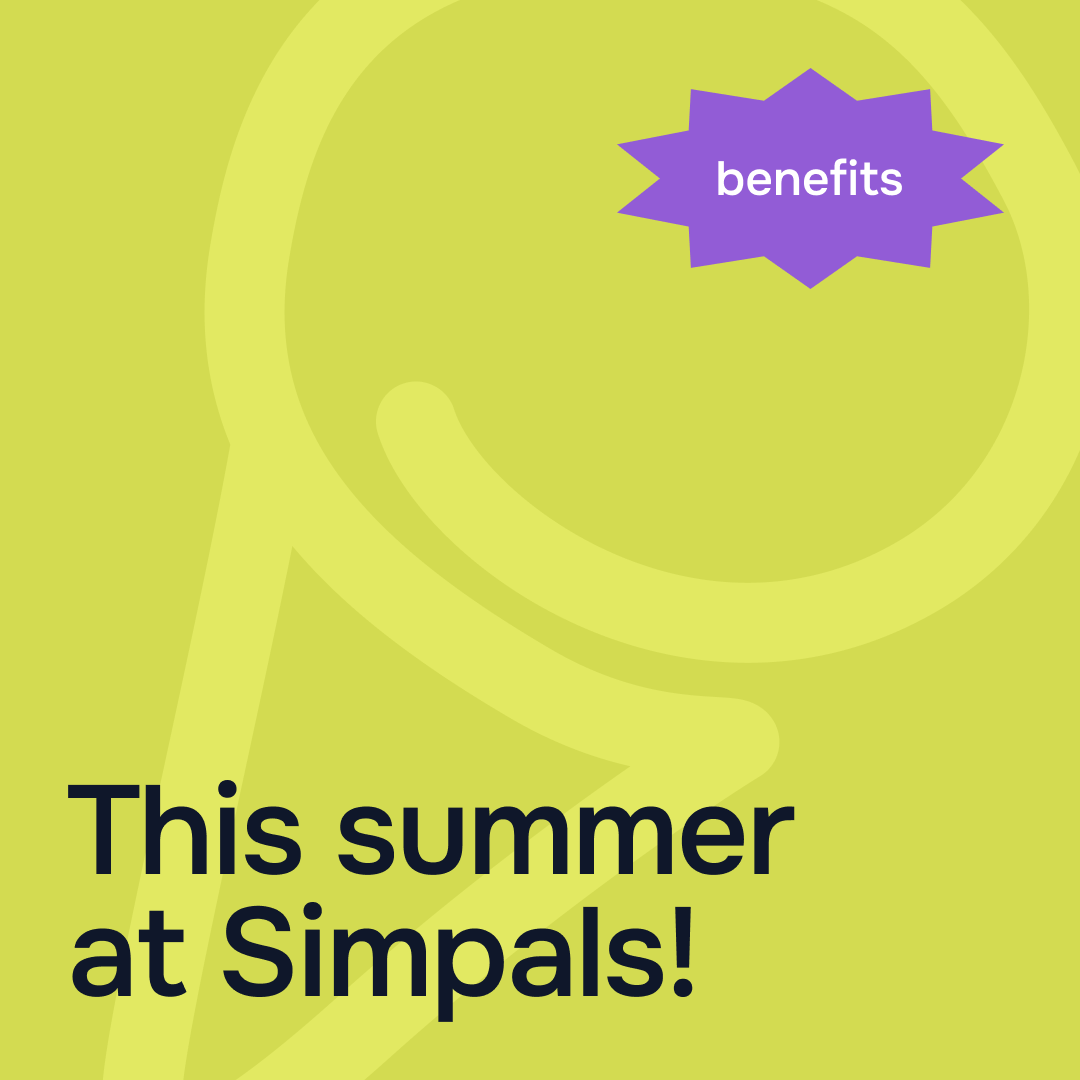 On Ice Cream Day, we had 120 servings of the delicious dessert and beat the heat.

Since Fruit Day has become a daily event, we recharged with vitamins.

Watermelon Day brought us 230 kg of juicy pleasure.

   

The opportunity to visit the Chisinau Arena pool all summer has improved our health. Swimming caps from Sporter were of great use to us here.

On Pets Day, our employees came to work accompanied by their pets – it was a special day!

Speed is a Simpals value and the environment is a concern. That's why employees now get a 20% discount on Duck scooters.

   

Summer ends with discounts to Vara Vara. We're melting in the heat and we'd like to get rid of it as soon as possible. Among the few things that haven't melted is the benefits program and Simpals will continue to bring happiness to the employees!
Magic is another company value, and Simpals generously provides employees with magical moments!