Taking care of employees is an important part of the Simpals culture. We are proud of our wellbeing programmes, which have become more wide-ranging. From now on, all employees can train for free at the Chisinau Arena swimming pool.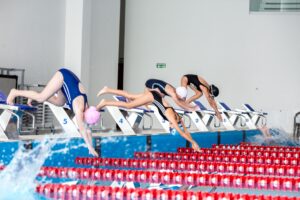 Sports and smart training devices are significant areas of our business. On the scale of the Republic of Moldova, Simpals represents impressive water sports competitions and races incredible in size and creativity. And globally, Simpals means the best smart devices with exclusive features for swimmers, coaches and freedivers.
Obviously, not only do we help others to exercise, but we also enjoy physical exercise ourselves. Simpals employees participate in running and swimming races and other activities. And our wellbeing programme offers many opportunities to make our lives more active and healthier.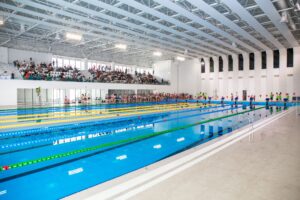 Recently, to this program were added free trainings in the Chisinau Arena complex. Thus, every member of the Simpals family has access to the vast water of the 50-meter Olympic swimming pool of the Chisinau Arena. One of Simpals values is the magic we bring to the world. But isn't it magic to reveal such opportunities for ourselves?