As the coronavirus pandemic spreads around the world, more IT companies are announcing their switch to remote work, in order to ensure the safety of their employees and to reduce the level of virus spreading in their countries.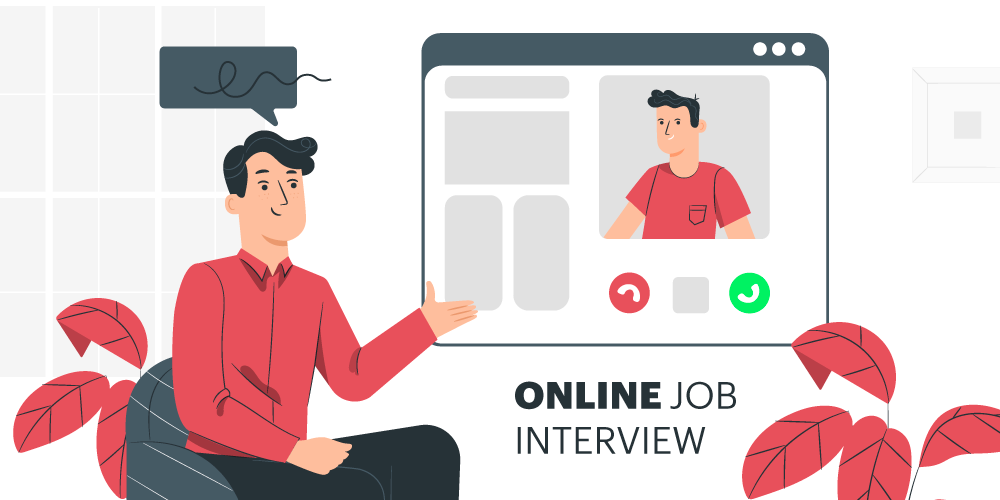 So, Google, Yandex, Facebook, Microsoft and Twitter took an unprecedented step and decided to make work from home mandatory. On their official websites, LinkedIn and Amazon posted that all meetings and interviews switch to the online format.
This practice was also adopted by Simpals company, which will conduct online interviews during the national quarantine period. This means that the HR department works as usual, and the applicants have the opportunity to send their resumes in the hope of being hired.
What is an online interview?
The online interview is a modern format of interviewing an applicant. It differs from usual interviews only by the fact that there is no face-to-face communication, but it is conducted via messenger or applications for online conferences, which support video call features: Skype, Zoom, Telegram, etc.
How do online interviews work at Simpals
First of all, you must send your resume to jobs@simpals.md. Don't forget to mention in the letter the job you are applying for. Our recruiters will study your resume carefully and, if you are suitable for the job, they will contact you later.
Almost every vacancy has a test which the applicant has to complete. The results are examined by experts in the field. If you do well, the recruiter will arrange an online meeting for you.
Depending on the type of the job offer, the online interview has 2-3 stages: an introductory discussion with the recruiter, a meeting with the department manager and an interview with the company administrator. If your job offer is technical (for example, Python/Go Developer), an interview with a specialist will be added:
HR –  technical interview with a specialist – meeting the department manager – online meeting with the company administrator.
Generally, the interview takes about 30 to 90 minutes.
You don't need to download and install any specific apps, because the meeting will be held via the messenger or program you use most often. Most importantly, it has to be able to support a conference with over 4 participants.
The positive and negative aspects of such interviews
Pros:
– You don't waste time in traffic, and, regarding the current world situation, you don't put your health to danger.
– The interview can be conducted from any part of the world, most importantly is to have quality internet connection and accessible means of communication.
– Fast exchange data: examples of work or portofolio, job offer and an example of employment contract.
– You may continue looking for a job even in absolute quarantine or state of emergency.
Cons:
– Some people don't feel comfortable in front of a camera. Usual interviews already represent stressful situations, therefore, innovations add to it more.
– You won't be able to feel the company's atmosphere, meet your new colleagues and see the office.
– Recruiters find it difficult to understand the applicant's feelings.
Recruiter tips for how to get ready for an online interview
– Learn as much as you can about this format: how and by whom it will be conducted, how long it will last, which app is best to use.
– Rather use your PC or notebook instead of the phone. The signal will be stronger and the image clearer.
– Find a quiet room, where your family won't bother you. It is best if the background behind you is neutral.
– Make sure you wear comfortable but presentable outfit (no bathrobe and slippers!).
– Make sure your Skype or other messenger profile looks formal. If needed, update another photo, change the description or nickname.
– Prepare questions for the recruiter and department manager.
So, if you want to be the first to learn how the online interviews go at Simpals, explore our job offers and be sure to send in your resume.