Simpals stands for caring and responsible treatment of employees. That's why, as soon as the hot summer was over, the massage was brought back to the office. The constantly evolving wellbeing programs are a particular source of pride for our company.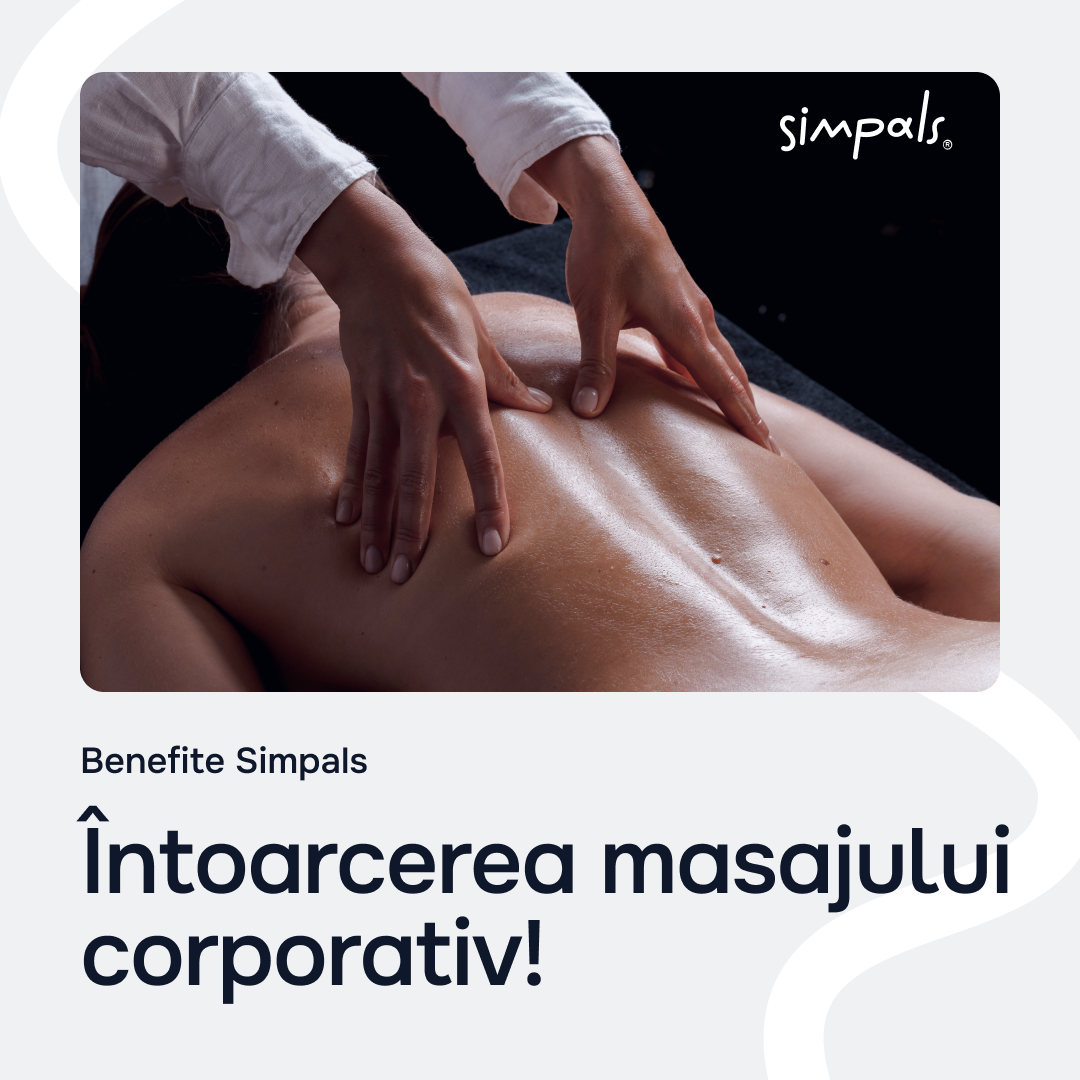 The care that employees consistently feel is evident in everything from small but important things like fragrant coffee, tea for all tastes, biscuits and fresh fruit, to large-scale and completely exclusive programs. 
Simpals encourages exercise and does a lot to improve employee health. During the summer, employees exercised for free at the Chisinau Arena swimming pool. At the same time, they can participate free of charge in all sporting events organized by Sporter. More than that, the number of our colleagues taking part in extraordinary and memorable competitions increases every year. 
Simpals employees' health is also supported by free diagnostics, which is also practiced within the company. Last year, wellbeing programmes were complemented by massage sessions, which are again available free of charge to all office employees twice a month. 
Pure magic is one of Simpals values, and the wellbeing programmes clearly demonstrate this.