Did you know that August 3 is celebrated worldwide as International Watermelon Day? Simpals employees know this because, on this day, the company consumed a record amount of ripe, juicy, sweet, gigantic, ruby fruits.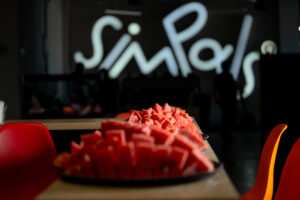 It is believed that International Watermelon Day originated from a national holiday in the US. The fact is that America ranks first in the world in terms of the number of watermelons eaten – they love them so much that they decided to arrange a special holiday just for them. The Simpals team loves watermelons, and they also love holidays, so we could not miss such an occasion.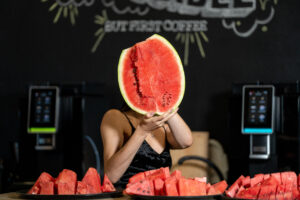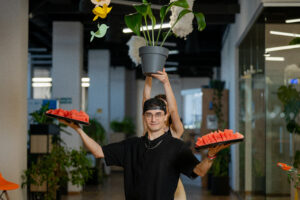 And now, let's add to the watermelon treat a little food for thought:
The champion of strange watermelons in Japan. The country grows fruits in a square pyramid shape, with yellow pulp and baby watermelons up to 10 cm in diameter.
Watermelons are not only tasty but also beneficial. Its pulp contains 90% water, only 6% sugar, vitamins A, B, C, and antioxidants.
Watermelons are a real feast, and it is recommended to eat them to lift your spirits.
Watermelons are not berries at all, as is commonly believed. Such fruits are called gourds, and their real relatives are melons, pumpkins, zucchini, cucumbers, and slightly more distant ones – papaya, passion fruit, and even bananas.
One can make a lot of types of watermelon-based dishes, from delicious lemonade to grilled watermelons.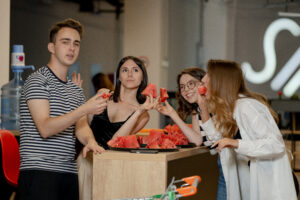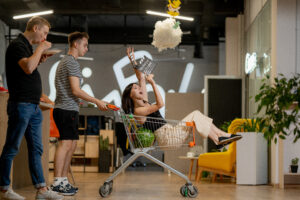 However, at Simpals, we enjoyed the natural freshness of juicy watermelons. It's great when your job is not only speed and magic but also a celebration.