So, another month of hard work is over. Even though circumstances have made us work remotely, the results for this month are pretty cool. Well, if it's hard for you to believe, just take a look over here!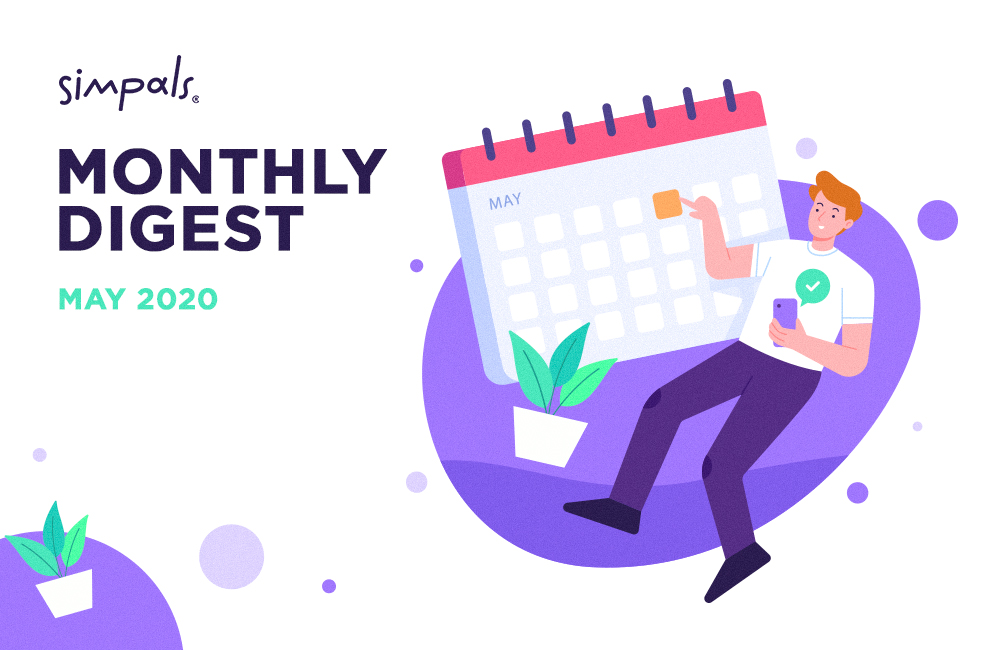 Mass-Media team:
— Soon, a super mega project will appear in Moldova, meant to develop tourism in the country. Guess who's doing it? (of course you know, it's also the Mass-Media department) right! Mass-Media team together with Invest Moldova Agency, Publicis and Profile will launch the #NeamPornit project within a few days:) Waiting!
— This year, we have a very important vote to go through, so Votum is getting the tools ready🙂
— Afisha has organized as many as 4 super cool concerts this month, all of them in our press center studio! 🙂
Running on, doing a squat, doing the plank and reading what's next – Sporter.
— In May, the team launched an online weight loss marathon – Fat Frumos!! What happens to people? They drop extra pounds under the supervision of a coach and a nutritionist, both super professionals. Participants do the host admirably. A few days are left until "graduation", so we'll be watching the results!🙂 
— May 30, Sporter conducted a large training session before Velohora! 🙂
After the last bell ringing, the Studii team had no time to idle. Instead, they remained in class and went on working:
— In May, video conferencing appeared on the platform – simple and convenient!
— At teachers' request, the Studii team developed a feature for commenting on the image documents that the students send. You can underline, enter text comments, or highlight excerpts from homework.
— The "Cursuri" section was completed with courses offered by "Educatie Online" and "Aleg sa mă simt Bine". Therefore, if you want to consolidate your knowledge over the summer or recommend someone to do this, don't hesitate to access "Cursuri". 
— And of course, together with Chisinau Mayoralty, they launched a new project called eScoala. Around 5,000 children have been enrolled in the first grade 🙂
Summer is coming! Let's hope it brings us lots of great news 🙂