In spite of everything, we will have a Chisinau International Marathon this year! On Sunday, September 27, we invite all residents of Moldova to the sixth Chisinau Marathon, which will be held online due to pandemic-related restrictions.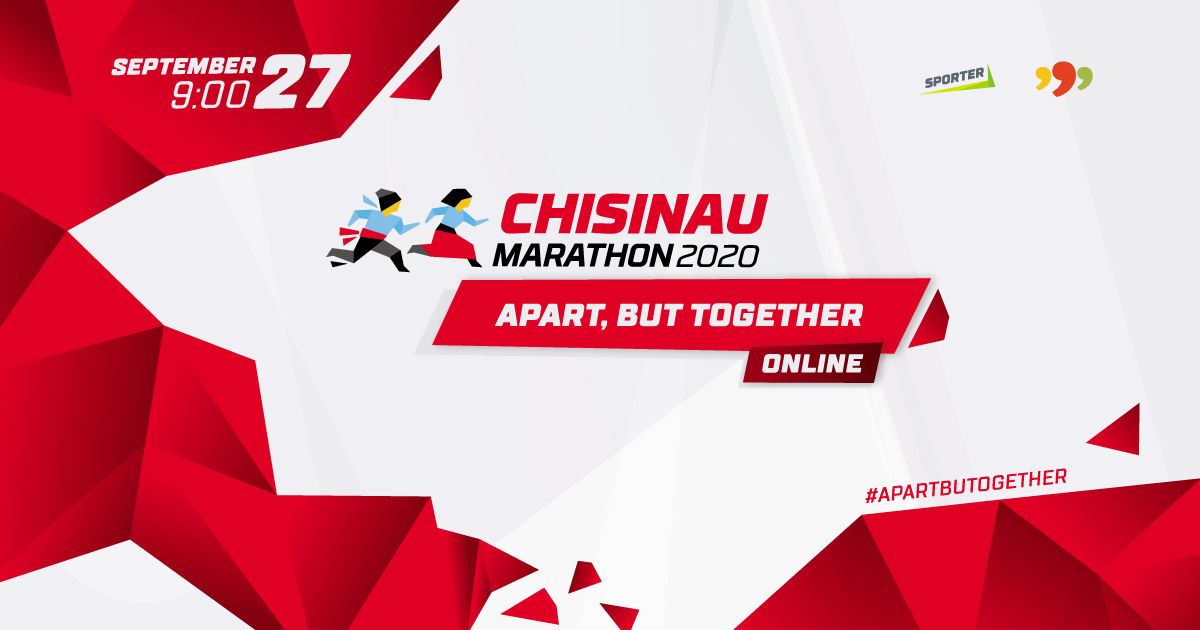 For years, Chisinau Marathon has been a great excuse to return home for thousands of Moldovans living abroad. Moreover, many foreign athletes made a habit of coming to our country to participate in the competition. Since the virtual format allows it, the organizers call as well on the diaspora to support the competition by running where they live to prove that the boundaries are in fact conventional.
"We really want to show the whole world that the Chisinau Marathon has no limits and that the boundaries are conventional, because our competition is about participants first. Therefore, we encourage them to support the competition by running one of the distances. Take selfies, post them on social networks, share your results," says Dmitri Voloshin.
By the way, participants can record a short video of themselves taking part in the run for a beautiful video report and send it to event@sporter.md.
To support the competition and take part in the online race, you need to put on a T-shirt of the Chisinau Marathon from previous years, choose any of the distances: 1.5 km, 5 km, 10 km, 21 km, or 42 km, and start on 27 September at 9:00, anywhere in the city, country, and the whole world.