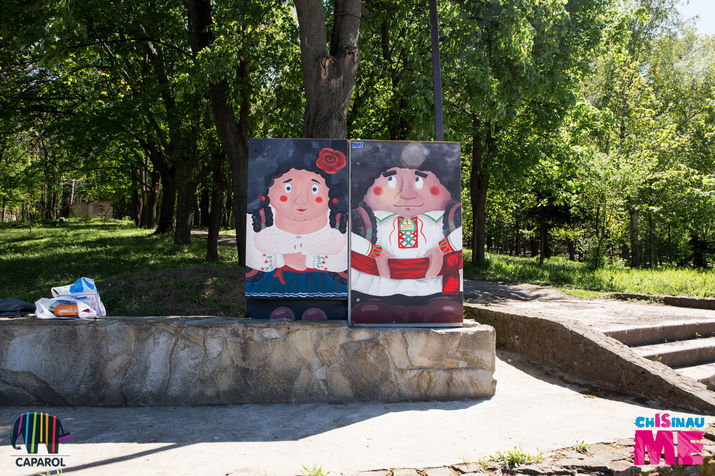 Social urban art project Chisinau is ME supplemented the drawing of the Moldovan national character they made earlier.
According to the organizers, they deliberately left an empty Transformer shield next to the Moldovan character. This was done so that people could see how an art object is different from the usual gray surfaces. During the short time, statistics has been collected that showed that the townspeople liked the drawing, and they would like to see the next one.
[vc_raw_html]JTNDaWZyYW1lJTIwc3JjJTNEJTIyaHR0cHMlM0ElMkYlMkZwbGF5Lm1kJTJGZW1iZWQlMkYyNDAzODQ4JTNGdGl0bGUlM0RmYWxzZSUyNmF1dG9wbGF5JTNEZmFsc2UlMjIlMjB3aWR0aCUzRCUyMjcxNCUyMiUyMGhlaWdodCUzRCUyMjQwMiUyMiUyMGZyYW1lYm9yZGVyJTNEJTIyMCUyMiUyMHNjcm9sbGluZyUzRCUyMm5vJTIyJTIwYWxsb3dmdWxsc2NyZWVuJTNFJTNDJTJGaWZyYW1lJTNF[/vc_raw_html]
It was decided to portray the wife of the character in the same style. As the artists note, such images may appear on all transformer shields of Chisinau in the future. The first object was carried out on April 1, which was the birthday of the company Simpals.