For someone, summer vacations are entertainment and idle pastime, for others, the warm months of the year are not a reason to take a break from learning new things! This was demonstrated by 15 teenagers from AISE and their teacher Daniela Munca-Aftenev, who came on a visit to Simpals Computer Graphics and Animation Studio yesterday, August 21.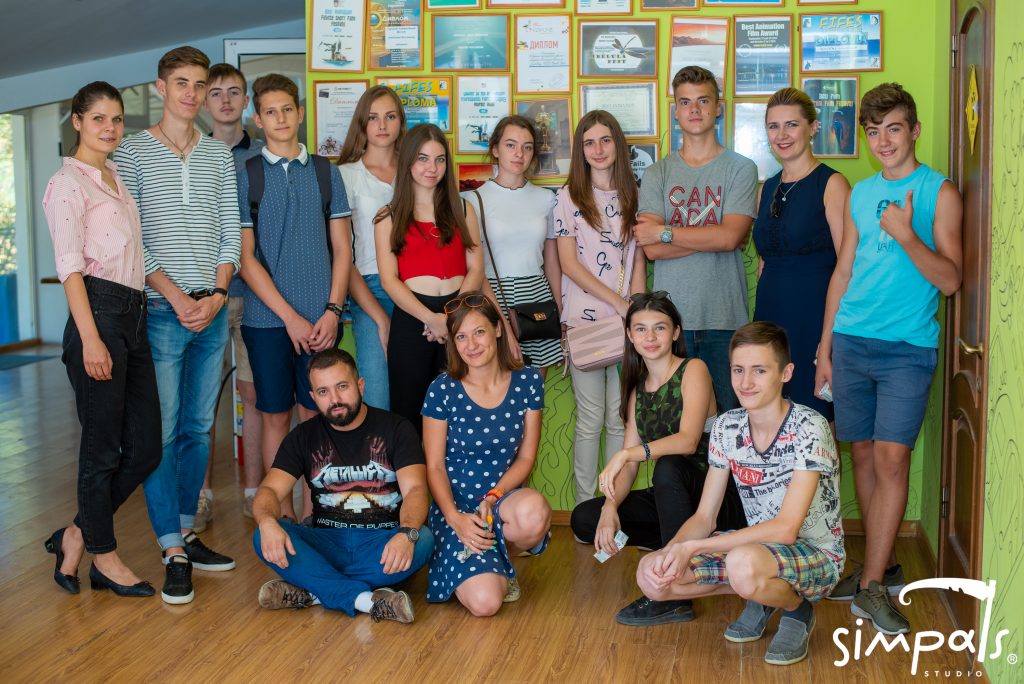 The young people had an opportunity to watch the cartoons produced by our studio, and were really excited to see with their own eyes how an animated character was born.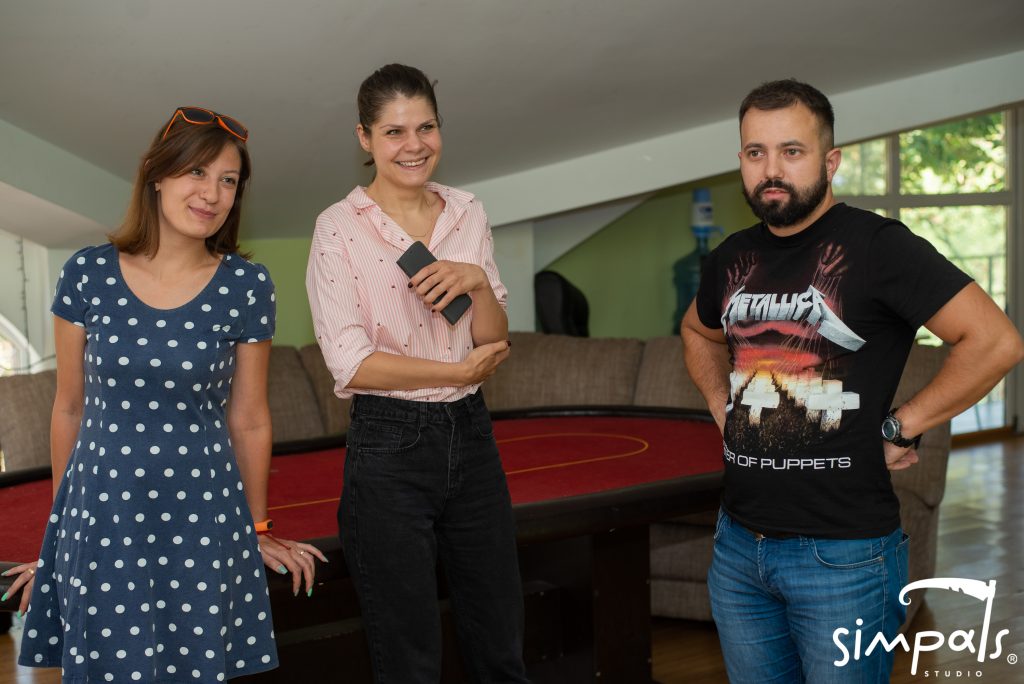 CG Supervisor Sergey Kirillov and Simpals Studio manager Anna Volosinovici willingly told the children about the process of creating a cartoon, spanned them the story of the characters and hinted that specialists in the field of computer graphics are in great demand in our country.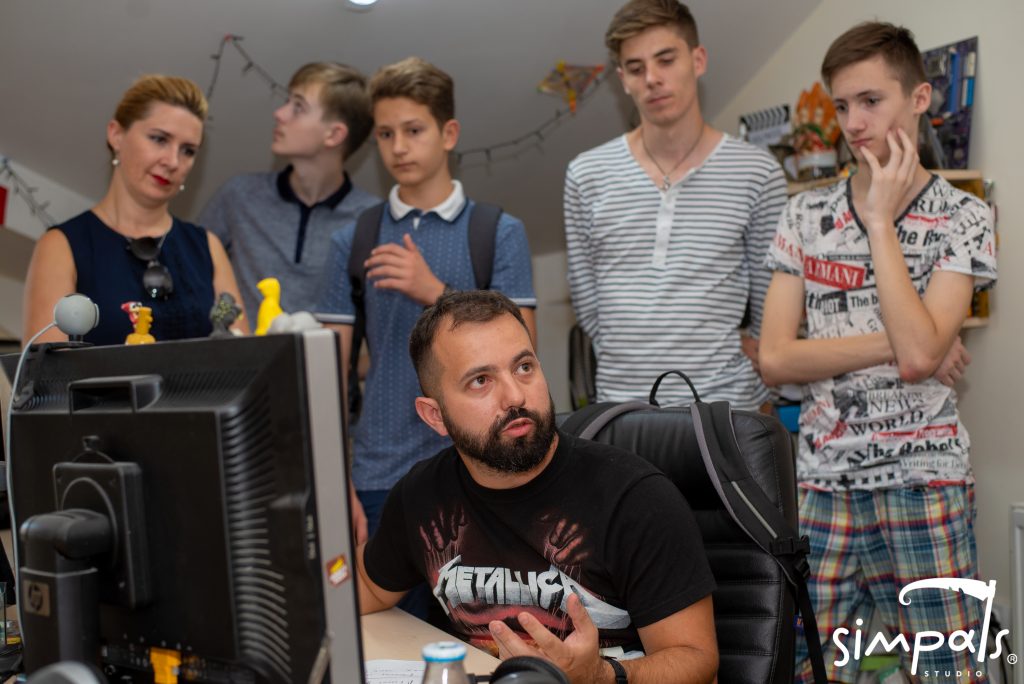 Besides entertainment and recreation, students have enriched their general knowledge, and some of them expressed a desire to further study in this field.
We can only encourage and support the young people. Who knows, maybe one day they will be part of our team!