Simpals Company announces the launch of Afisha service, which will become an indispensable companion for the people of our country. Every day our team will inform you about places, where you may relax and have fun, as well as about everything that is happening in the cultural life of our country and the capital.
Afisha is not a directory, it is advice from a good friend, who has already visited every place and knows where you should go, and where, perhaps, some other time. To make this possible, a rating system runs on the website and helps you see, which places are really popular.
What Afisha has to offer?
Concerts, sporting events, exhibitions and movie premieres – it's all there on Afisha.
The main page of the website displays the closest events in Chisinau, where the user may enjoy spending his leisure time.
A more detailed study of the website allows the users to find two large headings "Events" and "Places", which allow you choosing the best leisure activity with as much detail as possible. The user-friendly search and map in the section "Places" allows you finding entertaining places and facilities not only in Chisinau, but through the entire country, as well. Convenient filter in the section "Events" helps you stick exactly to the direction you need without getting lost in the variety of upcoming events.
And now more details.
The website covers a wide audience, for which we provided a variety of categories. The home page displays the calendar of current events. This convenient function lets you know, what event or events will occur in the coming days, and in the future you will be able to plan their visit. Popup label shows the total number of exhibitions, performances, film premieres and other events for each day. Each of them is described in detail: the address, the event theme, ticket prices, contact phone numbers and other.
The "Events" section also has a separate category – "For kids", where parents may choose appropriate activities for their children: performances, cinema, workshops, competitions and much more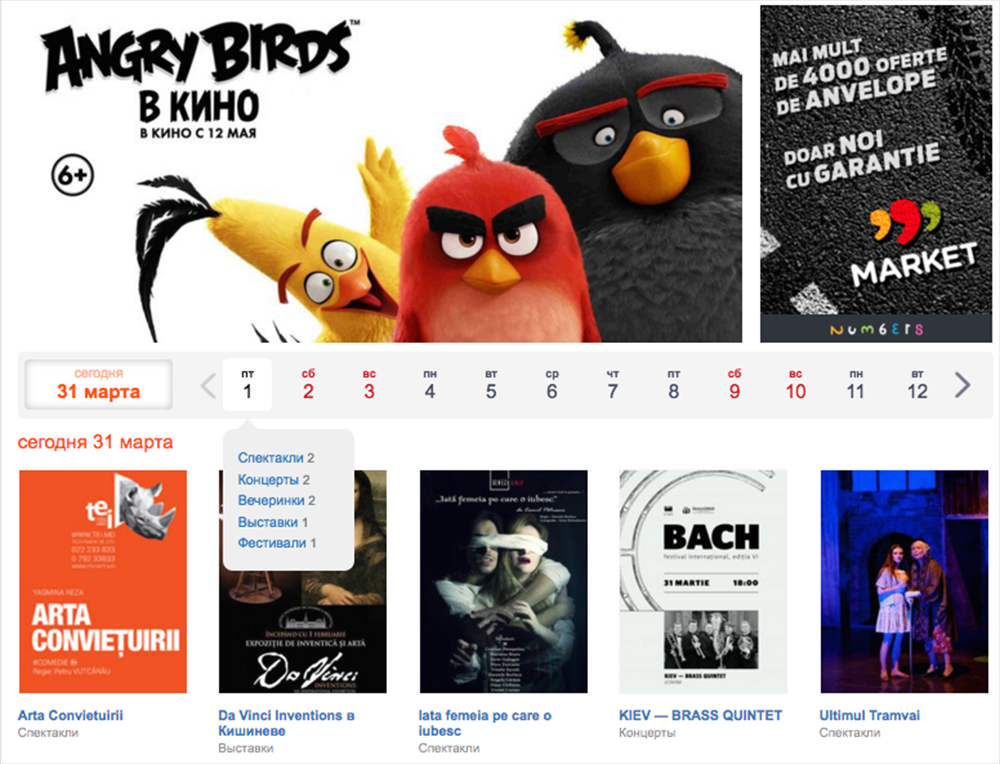 The filter system
By using Afisha, you may find places of interest that you really want to visit. Easy system of filters allows clarifying many points of interest: the location, cost, schedule, Wi-Fi availability, the possibility of smoking in the facility, whether there is playground for children and much more. The list of categories will satisfy everyone, even the most demanding visitor.
Built-in map will show the exact location of various cinemas, stadiums, fitness centers and museums, shopping centers and spa-areas, swimming pools and playgrounds.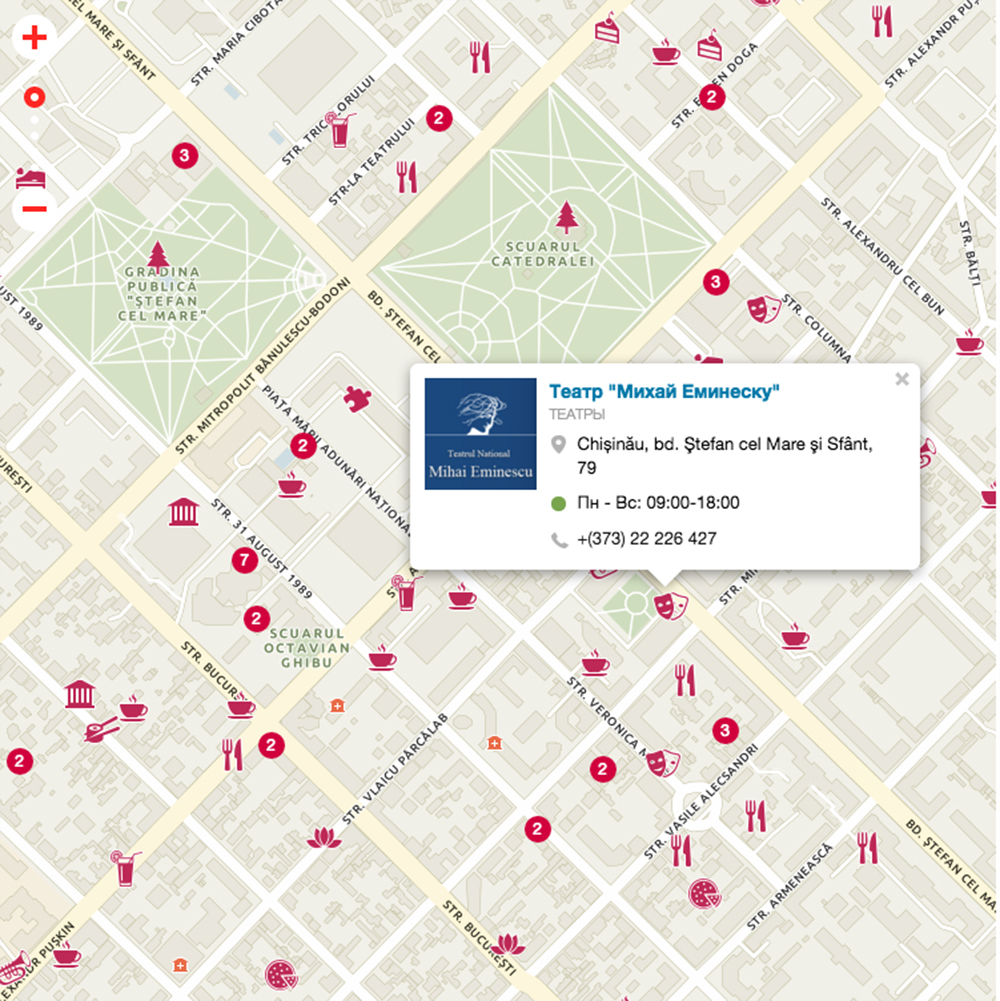 Want to learn about soon-to-come recreational activities and events? Our website will help you with this. Parties and exhibitions, concerts and public lectures, master classes and festivals – we will tell you about everything. Thanks to Afisha, you will spend a great time!
Work on the new service keeps going after its launch. Our team is preparing lots of different pleasant surprises, including new features and special offers that are sure to please the users.