Today, Moldovan farmers who grow their own vegetables and fruits are on the verge of bankruptcy. Owing to the declaration of state of emergency in the Republic of Moldova and total quarantine, traditional agricultural and food produce markets have been closed.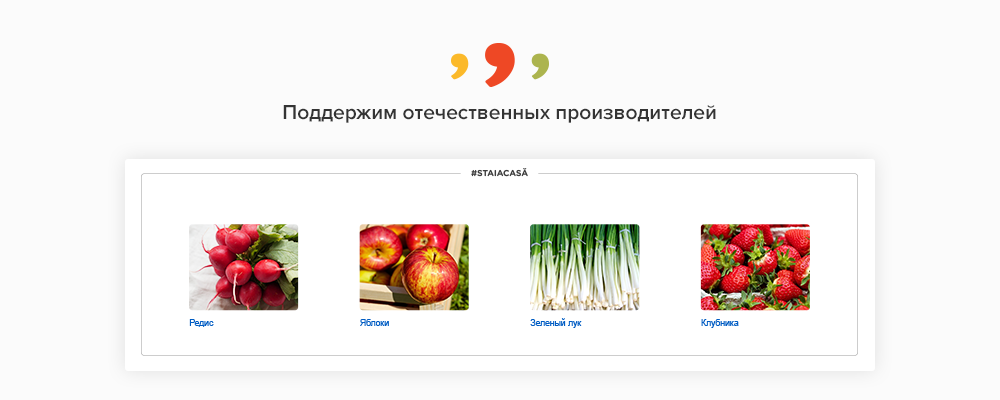 To help local producers and breeders to develop cooperation with customers online, we offer farmers from the "Agricultural produce" category the chance to publish their ads in a special block #staiacasă on the main page. Publication of ads in this block is free of charge. If consultation is needed when creating an account or drafting ads, project managers will provide assistance.
Moldovan farmers who want to have their ads published on the main page of 999.md can contact us by e-mail: info@999.md or by phone: (+373) 22 888002
Shortly, 999.md will announce other offers for companies and producers/breeders who provide remote services, as well as product delivery.