The "999" team had a very fruitful July. Simultaneously, two important updates were released – free video calls from the iOS and Android application, as well as the ability to make bids.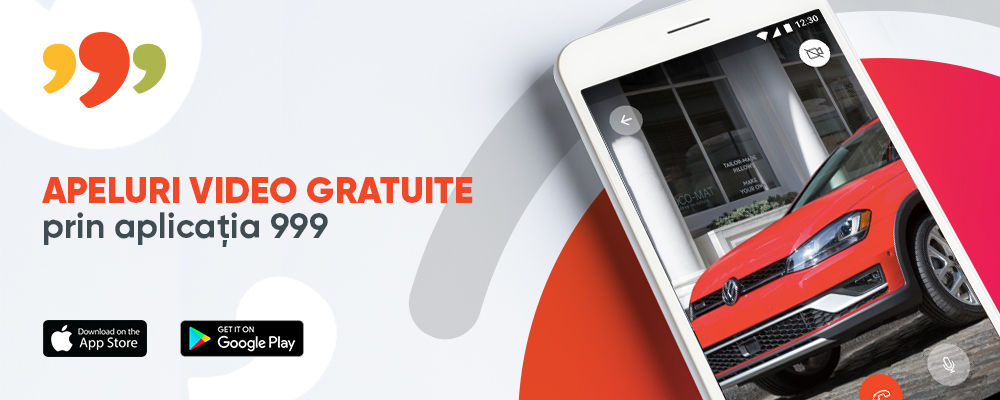 So, now there is no need for sellers and buyers on 999.md to communicate via external messengers and social networks or to waste their time on going to a meeting. This is because they can communicate for free through a video call directly from the 999.md application. All they need is Internet connection.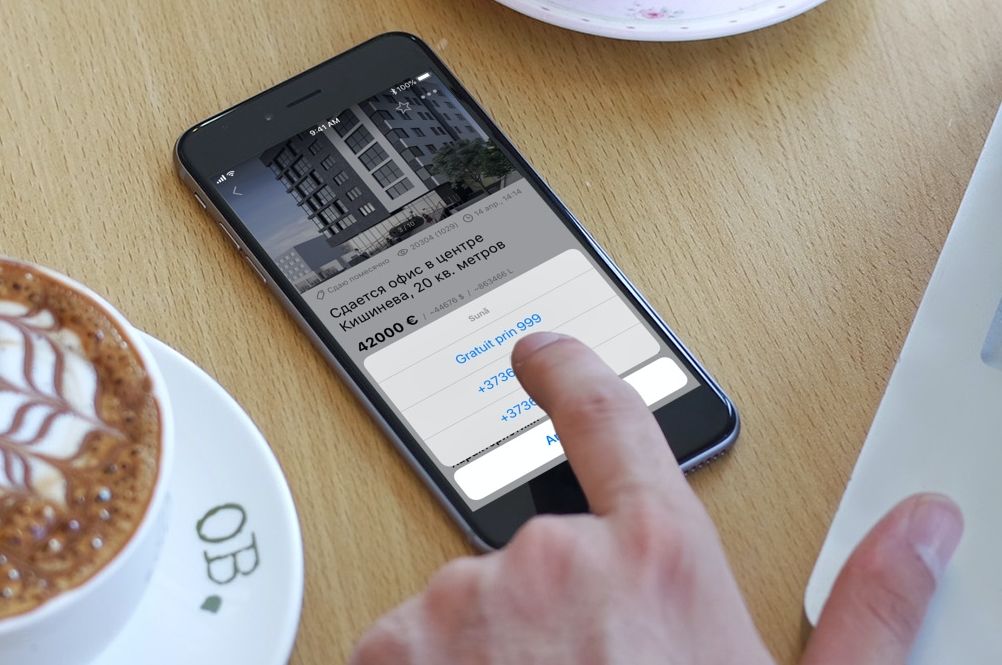 Users can use the new feature for different purposes:
— to ensure that the seller actually has the product they want to purchase;
— to evaluate the quality and appearance of the product;
— to make an initial visit to an apartment or to inspect a car before they buy it;
— to get acquainted with the whole range of goods of the seller.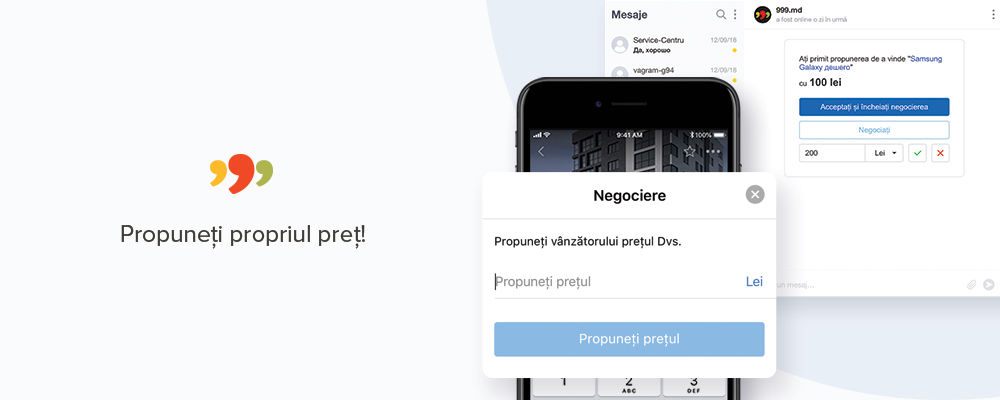 The second update that users have been looking forward to is bidding. If the buyer is not satisfied with the price, he or she can always suggest their own price. To do this, you don't have to contact the seller directly. All you have to do is click the "make a bid" button and send your price offer to the seller. The seller receives all offers in the form of chat notifications, and then he or she can choose to accept, change or reject the buyer's offer.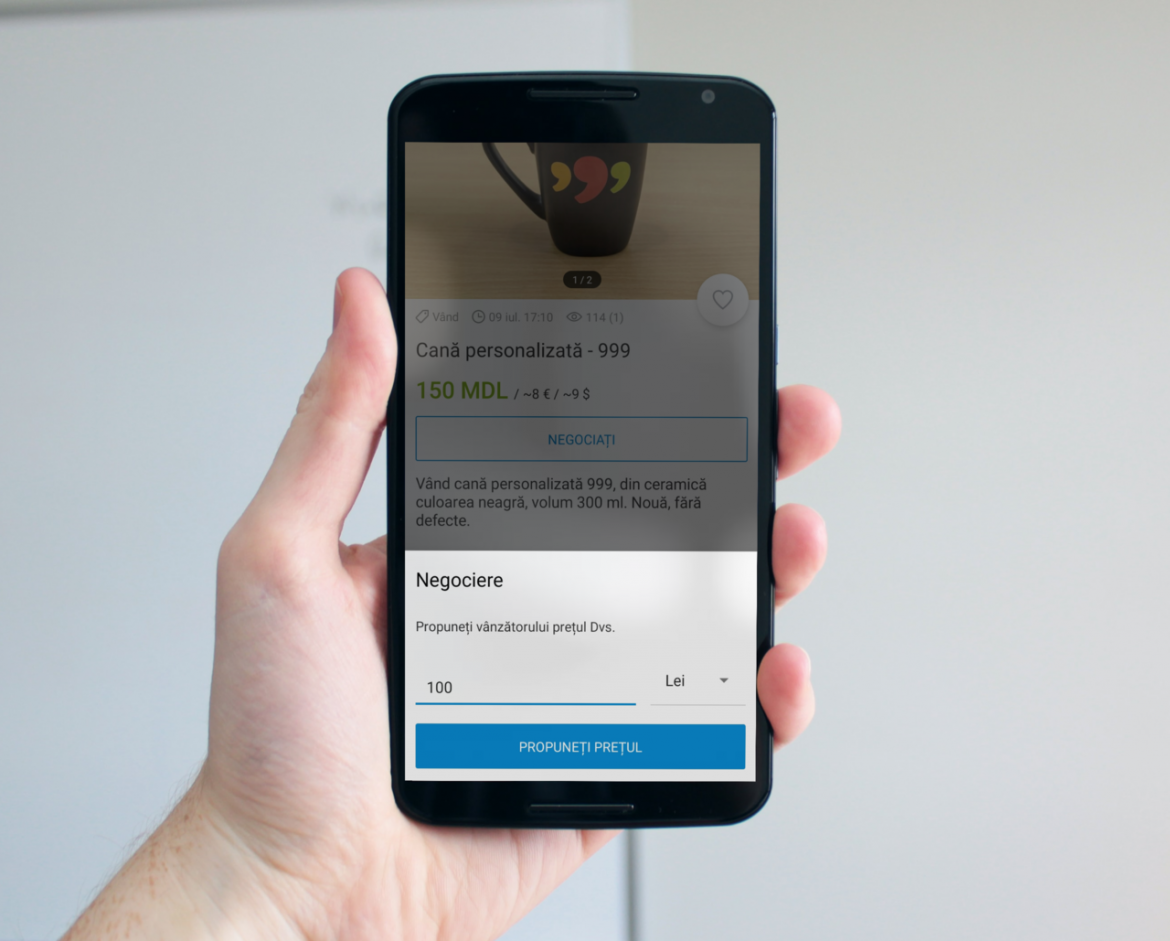 The "make a bid" option is available both on the 999.md website and in mobile applications.
We are sure that the new features will allow you to make transactions on 999.md faster, easier and safer!