On 999.md website there is now an opportunity to rent housing out to doctors near their work.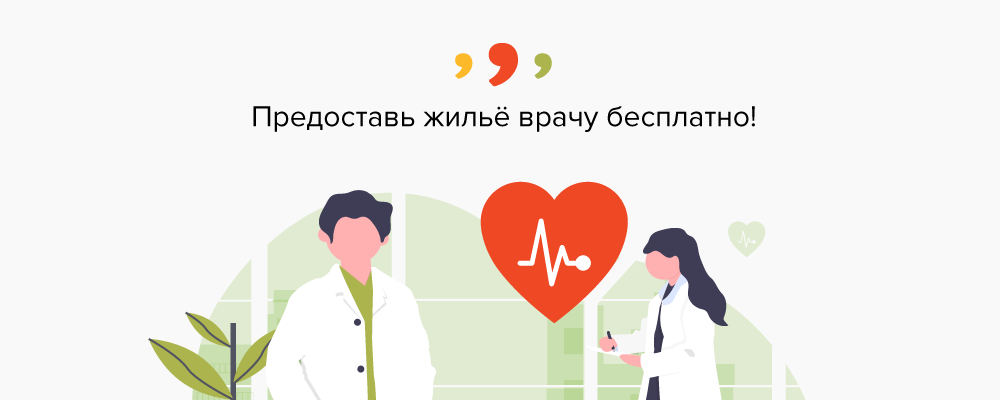 These days, doctors are at the forefront of the fight against COVID-19!
Thousands of doctors fight every day for the health of each patient. Unfortunately, getting home for many doctors takes a long time. Moreover, they put their own family and dear ones at risk of getting infected with the virus.
— If you rent out a room near the hospital
— If you are a hotel owner and are ready to provide vacant rooms
— If you want to help doctors
—  If you want to contribute to the fight against the virus
When submitting an ad to the "Real Estate" section for the sale/rental of a room, apartment, hotel room or house, please check the box "free rent for doctors".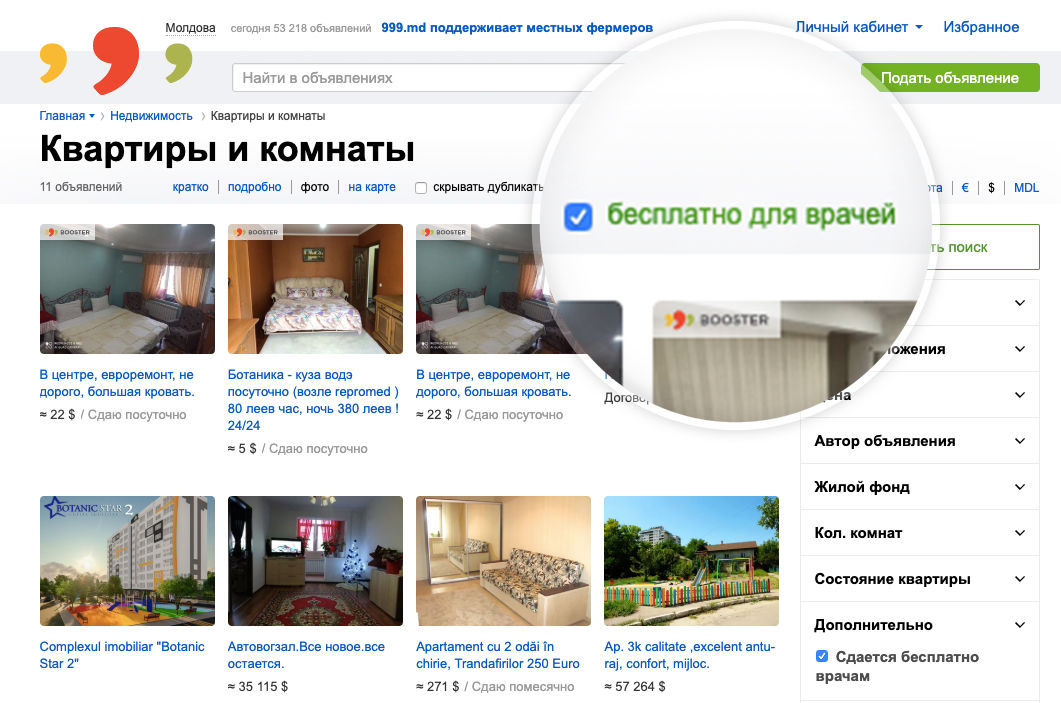 Doctors will be able to explore the ads list, see all options that are close to their work and contact you by the specified phone number.
Don't remain indifferent to those who fight for our lives! 999.md reimburses the cost of posting ads for free housing rentals to doctors.
For details please call: 0 (22) 888 002
Or e-mail us at: info@999.md