An unusual online race – the RUNdemia, has just ended in Moldova. Its participants ran a total of 10,886.64 km in 7 days.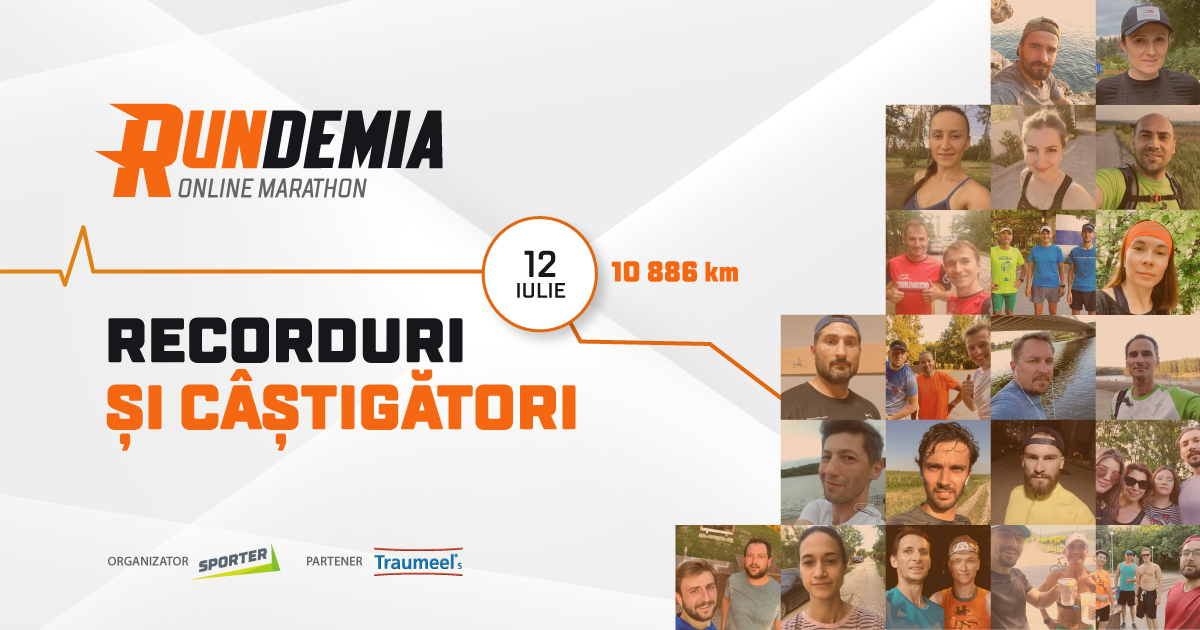 The first medals are already hanging on the necks of the participants, and we have summed up the results to award the winners.
217 athletes took part in the new format race held by our sports organization Sporter. Some of them showed record results – more than 400 km in one week.
Congratulations to everyone who took part and who was able to break their personal best. It was awesome!
You can always learn about other sporting events on the organizers' page — Sporter.md.