Hey!

We improved the mobile version of 999.md!
The update turned so simple and plain that everyone may easily understand it. Now the mobile version is as close as possible to the full version of the site. We have implemented the ability to add, edit, hide and color the ads, customize the auto-republisher.
Add any ad in the "favorites" directly from the phone to be able to view it later from both your mobile phone and from your computer. If you are still more used to the web version, you may easily come back to it, simply by clicking on the words "full version" at the bottom of the main page.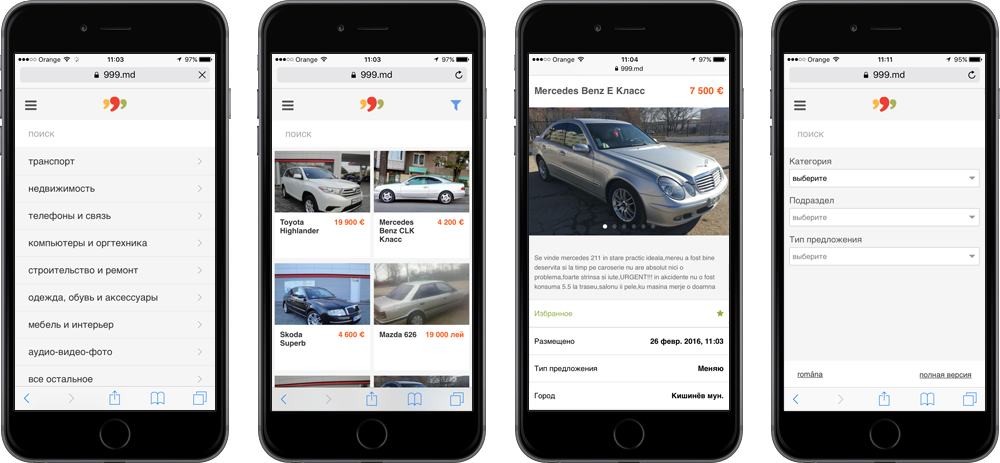 We hope that you will enjoy our update!