Red, orange or green? Sweeter, denser or more flavorsome? It's all about Smoothie Day at Simpals! Employees learned how to make healthy drinks and then tasted them, savoring all the rainbow shades of fruit and vegetables.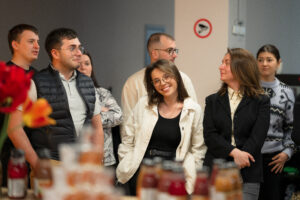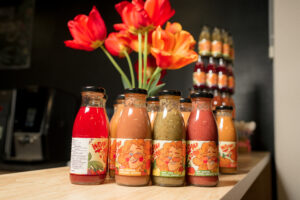 For the last year, every Wednesday, the company's employees have been continuously refreshing themselves with vitamins. Fruits Day is a tasty component of a comprehensive wellbeing programme for Simpals. The programme also includes eye check-ups, yoga, meditation and massage sessions right on the company's premises. And in their free time, everyone can participate in sporting activities, fun team building activities and more.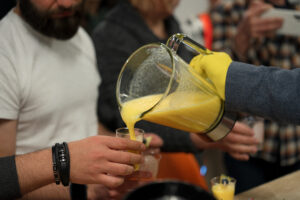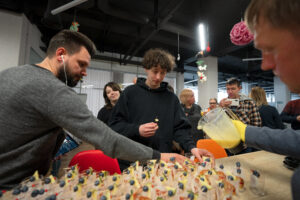 So far, we've had everything but smoothies! Cocktails – yes, coffee and tea with delicious biscuits – anytime, but the smoothie experience, accompanied by a master class, was a first for us. It was delicious, addictive and just awesome! Simpals left no chance for spring avitaminosis. Because concern for the health and psychological well-being of employees is an integral part of company life.