Higher and higher and higher! If anyone thinks the women at Simpals are only good at selling the world's best gadgets and working on the coolest IT projects in the country, they're wrong. Simpals women can do anything! If they want to.
We recently fancied a High Heels Day, and voila, Simpals elegantly opened the door to July with a high heeled shoe. What is said in our values about pure magic? Yes, that's exactly what it was!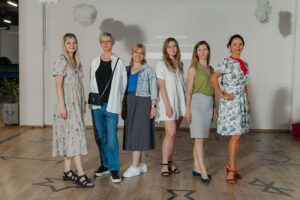 On High Heels Day, many were giddy about such incredible heights. But our beautiful colleagues showed amazing stamina and grace, and even marched down the catwalk!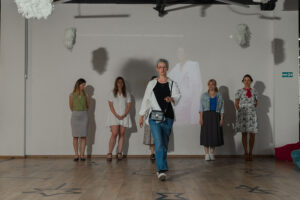 Vera Cuznetov, an expert from MANDARIN Model Management studio, helped us understand the subtleties of movement on the catwalk. It was mega interesting and fascinating. They all presented themselves amazingly, but the jury accurately measured the height of the heels and determined the winners of the Peaks of Grace competition. The winners were: @SclearucTata and @PetishOlga, second place was shared by @Victoria_Jereghi and @XeniaHRBP, and third place went to Sabina_Irimca. All winners received gifts and appreciation.