The most popular bulletin board in Moldova won the title of "Favorite of the Year" at the annual contest "Trademark of the Year 2013".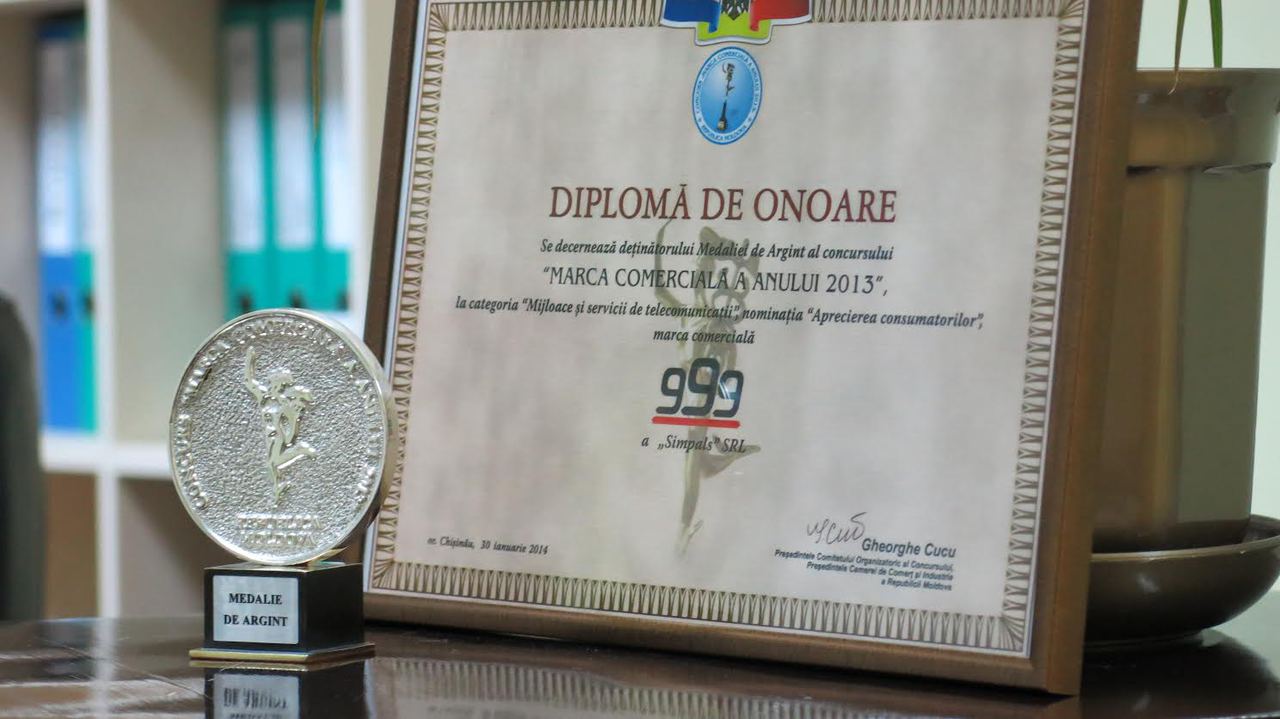 The 11th ceremony "Trademark of the Year" took place on the 30th of January 2014. The website 999.md being the most popular bulletin board in Moldova was awarded in the nomination "Favorite of the Year". The founders of the website are very proud of the high appreciation and confidence manifested by the users. The number of regular users of 999.md is constantly growing. As of today, the website reached more than 1.3 million unique visitors. Every day more than 150 000 people use the services provided by 999.md.
This award expresses appreciation for all the efforts of the development team and acknowledges their success.
"Trademark of the Year" is a professional contest among trademarks which is recognized as the most respected contest of its kind in the Republic of Moldova. The awards are given to the most successful autochthonous trademarks that are also known outside the country. The contest aims to contribute to the development of competitiveness and competence of autochthonous enterprises.
The procedure of evaluation is done in conformity with the standards of modern marketing, branding and marketing communications.
Every year, the jury of the contest consists of the best-known experts in the field of marketing and branding.